Yay! I won another competition.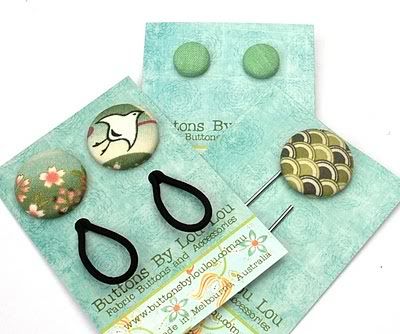 Thanks Lou Lou of
Buttons by Lou Lou
. Check her very cool stuff out!
A few years ago every week I won a competition, from cd's, clothes, gift vouchers, concert tickets, a signed guitar (by silverchair). Everyone was like holy cow how are you doing that? I guess my last name is in the middle of the alphabet and randomly gets picked more.Or maybe I'm just plain lucky!