AFL - The Gold Coast Suns first home game.  
On Saturday night we attended the new Metricon Stadium at Carrara which is five minutes drive from home. The stadium is brand new We were seated deep in enemy territory behind the goals with the Geelong Cats.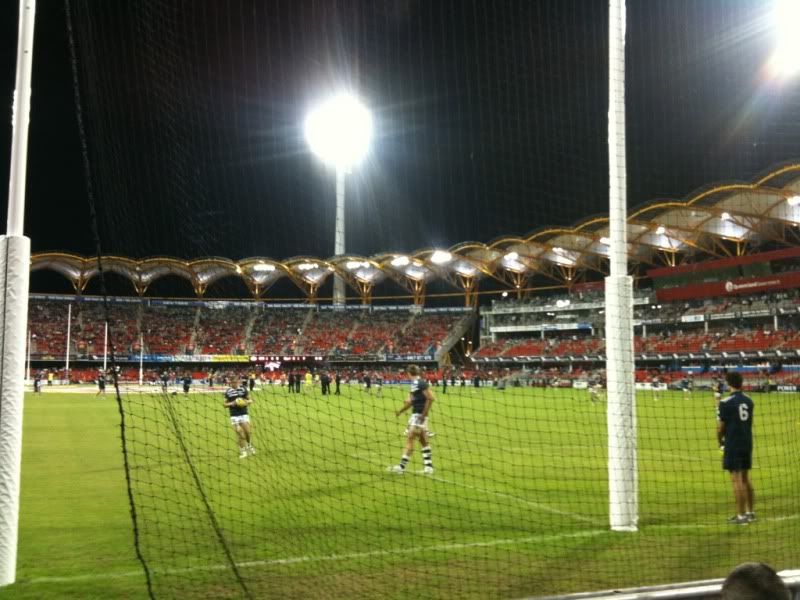 Warm up - the Geelong Team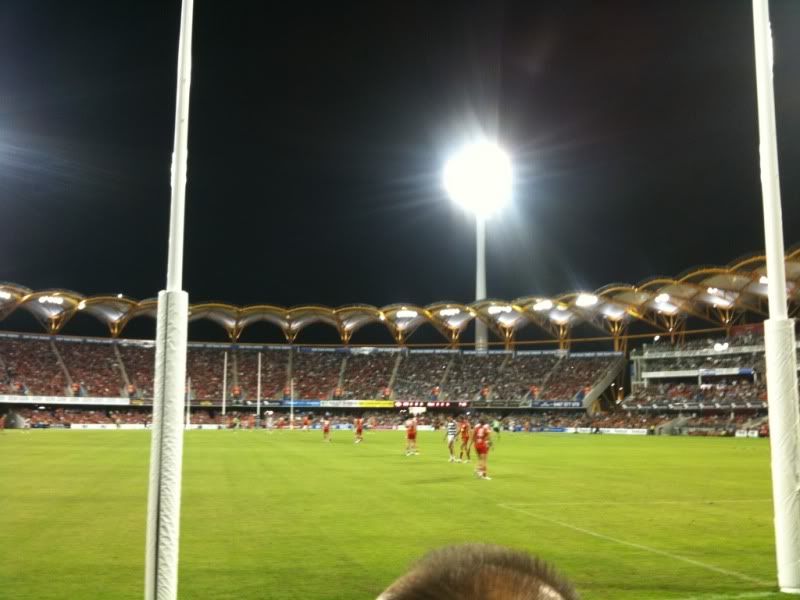 The opening of their home ground with a Sun in the middle of the field. 

The Metricon Stadium has a great family atmosphere, there is a kids playground including practice footy goals. Lots of food choices including gourmet pizza, nandos, fish and chips, the regular footy food too. I am looking forward to going again.  
We were situated in the open end of the horse shoe row D betwen the right hand behind post and the goal post.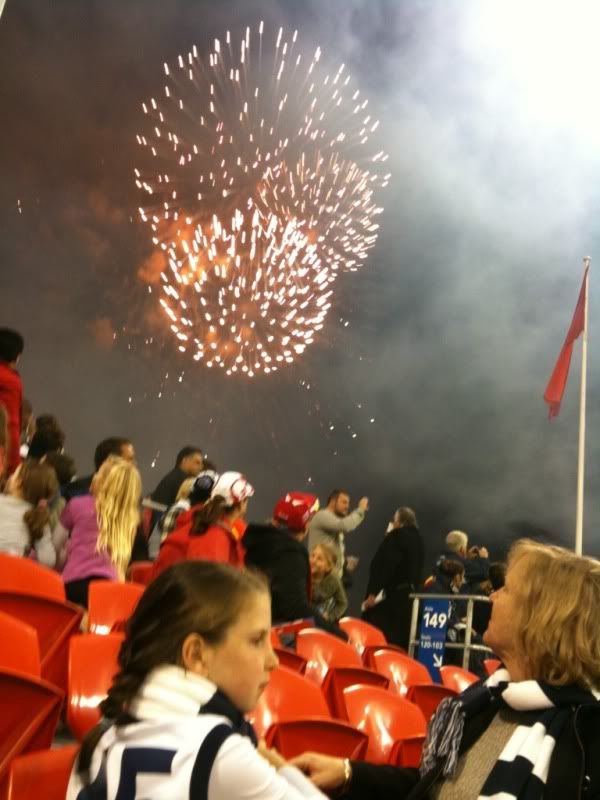 The fireworks behind us near the river!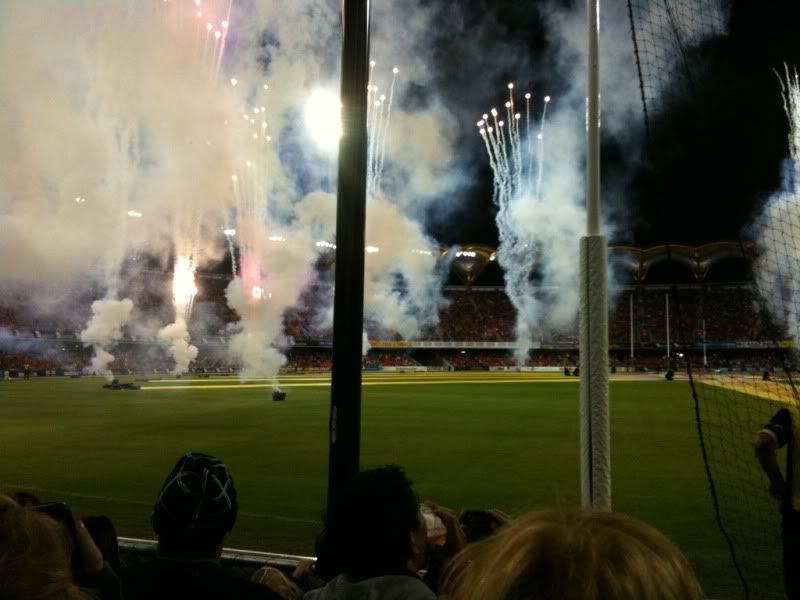 The fireworks on the field - looks like the guys on the field were planking!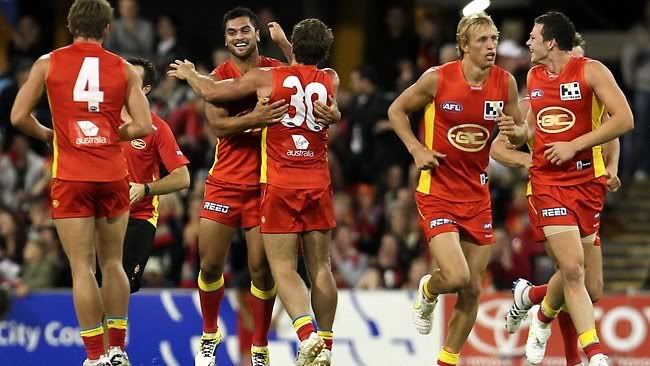 The Suns playing great in the 1st half. 

A brilliant effort from the Suns but just not good enough. 

-  Posted using BlogPress from my iPhone
SUNDAY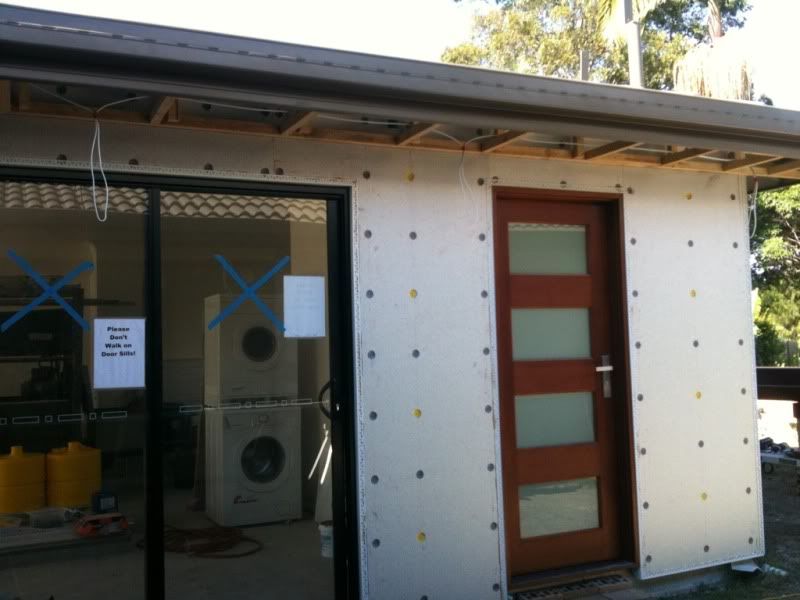 I spent the morning pulling out nails from the beading around the foam cladding. Then had lunch at the pub with some of Greg's friends. 
How was your weekend?