Today is a day for me to do what I want. This morning I had a 9am appointment at my hairdresser. I went a little blonder this time. I have a chocolate colour underneath for nearly 2 years now - I needed a change so she is gradually lightening it by putting in some blonde highlights. I feel great; a nice reward for getting to goal weight. In 2 weeks (Week 4 22-04-2010) I will have achieved lifetime with Weight Watchers.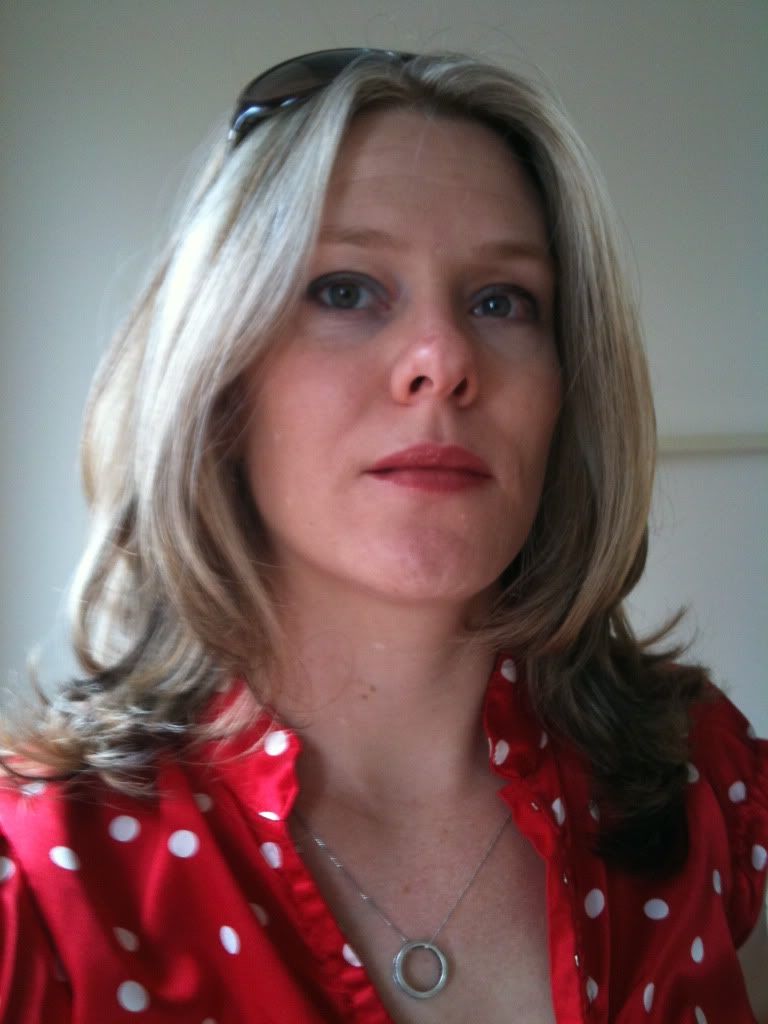 The scales this morning. After all the food I have eaten and lack of exercise I am really surprised at this.
This morning I got back into routine and did "My Workout" on Lifestyle You. Who knew a plea' was such a hard thing to do constantly.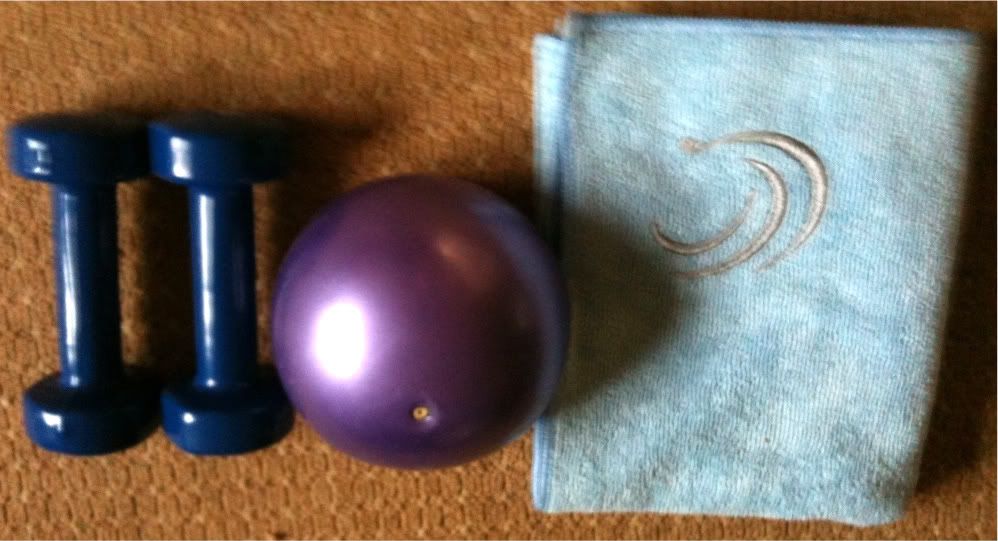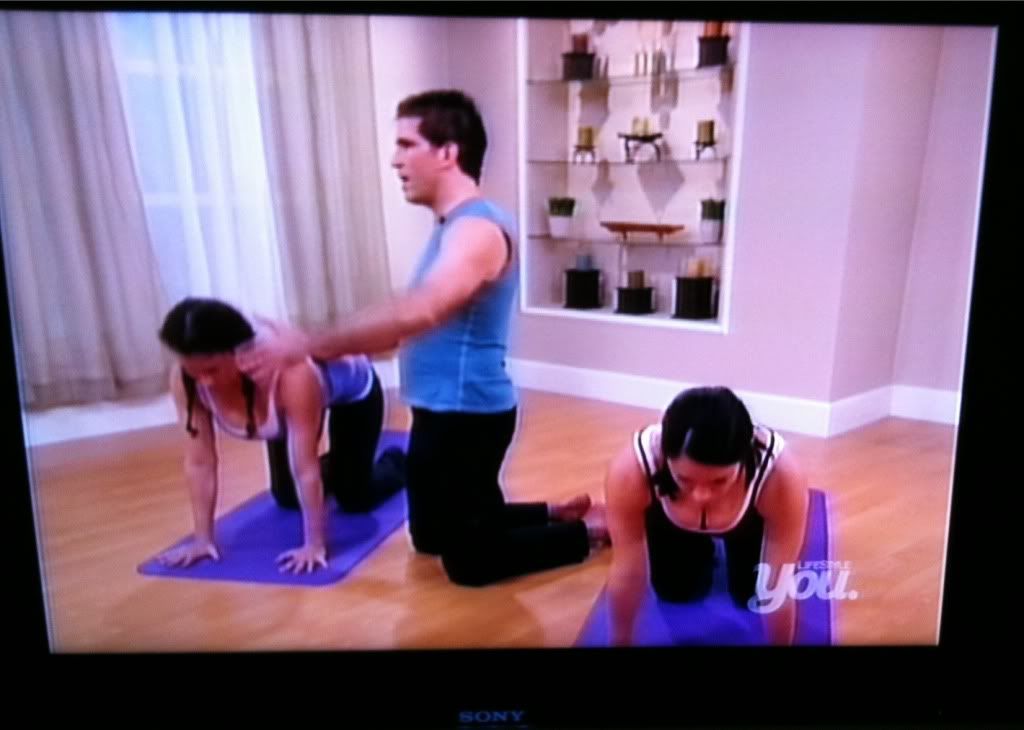 I love how it ends in a Yoga cool down (I'm hopeless at yoga but at least I'm stretching down)
My bagel with raspberry jam and a cup of coffee (multivitamins on the side)