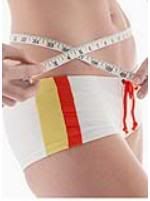 - eat breakfast everyday
- don't skip meals
- eat filling foods (or low point foods)
Each day eat:
- 2-3 pieces of fruit a day
- 5 serves of vegetables
- 2 serves lean protien
- 4 serves of dairy
- 8-10 glasses of fluid a day
- 2 serves of healthy oils
- Multi-vitamin
- whole grains
Exercise for at least 30 minutes a day
(40-60 minutes a day of moderate activity is recommended each day to prevent excess weight gain.)
earn at least 4 bonus points a day or (28 a week)
Vary your exercises
Set fitness goals
increase intensity
Some of the key behaviours we have learnt over our weight loss journey will help make healthy habits for life.
Think positively
Plan ahead
Stay focused
Use your support network
Make time for yourself
Weight
Check your weight regularly, if weight increases take steps to decrease weight gain. (I personally weigh myself daily) Keep within 2kg of your goal weight.
This page is where I can make myself accountable for my weight loss and measurements.
Week 78: 53.0kg (06/01/2011)
Week 77: 53.7kg (30/12/2010)
Week 76: 52.9kg (23/12/2010)
Week 75: 52.1kg (15/12/2010)
Week 74: 52.0kg (9/12/2010)
Week 73: -- (2/12/2010)
Week 72: -- (25/11/2010)
Week 71: 52.7kg (18/11/2010)
Week 70: 53.7kg (11/11/2010)
Week 69: -- (4/11/2010)
Week 68: -- (28/10/2010)
Week 67: 53kg (21/10/2010)
Week 66: 53kg
Week 65: 53kg
Week 64: 53kg
Week 63: 52.7kg
Week 62: 48.5kg
Week 61: 47.6kg
Week 60: 48.9kg
Week 59: 50.8kg (official weigh in)
Week 58: 48.8kg
Week 57: 48.6kg
Week 56: 51.2kg (official weigh in)
Week 55: 49.0kg (-0.9KG) (8.5KG LOSS @ww) 25.4kg total
Week 54: 49.9kg (-1.4kg)
Week 53: 51.3kg (-500g)
Week 52: 51.8kg (official weigh in)
Week 51: 50.4kg (-200g)
Week 50: 50.6kg (-1kg)
Week 49: 51.6 (+600g)
Week 48: 51.0kg (official weigh in)
Week 47: 51.0kg
Week 46: 51.0kg
week 45: 50.7kg
Week 44: 50.7kg (1st Official Lifetime weigh in)
Week 43: 51.4kg
Week 42: 51.5kg
week 41: 51.5kg (lifetime membership)
Week 40: 51.5kg (19 points)
Week 39: 50.6kg
Week38: 51.4kg
Week37: 51.7kg (at 18 points)
Week 36: 52.4kg (went to 20 points)
Week 35: 51.4kg (lightest in over a year)
Week 34: 51.7kg 10% and Goal of 52kg
Week33: 52.7kg
Week32: 52.3kg (got my 5kg this week even thought it was last week)
Week31: 52.1kg (5kg Gone)
Week30: 53.2kg
Week29: 54.3kg
Week28: 52.8kg
Week27: 54kg
Week26: 54.2kg
Week 25: 54.3kg
Week24:53.3kg
Week23: 53.3kg
Week22: 53.3kg
Week21: 53.3kg
Week20: 53.3kg
Week 19: 54.7kg
Week18: 54.7kg
Week17: 55.1kg
Week16: 54.8kg
Week15: 53.8kg
Week14: 54.6kg
Week13: 55kg
Week12: 55kg
Week11: 54.3kg
Week10: 54.8kg
Week9: 55kg
Week8: 56.3kg
Week7: 55.7kg
Week6: 56kg
Week5: 56.2kg
Week4: 57.2kg
Week3: 56.4kg
Week2: 56kg
Weight Watchers Start Weight: 57.5kg
Original weight: 74.4kg ( 2007- 2008)