Here are all the recipe that I have made or changed to make them a little more Weight Watchers Friendly.

More recipes will be added often.


Berry Sorbet recipe
Note: 0 ProPoints if using sugar alternative (12PP if you use real sugar)
(makes 4-8 serves) - it make nearly a whole loaf tin full of sorbet
Ingredients:
1 - 2 cups water
1/2 cup white sugar or equivalent of a sugar alternative (like stevia)
Lime zest for taste
Method:
Place berries in saucepan on moderate heat, add sugar, stir until it disolves. All the berries will release their juices

Add one cup of water and let boil for 10 minutes

I added the 2nd cup of water here and took off the heat to steep.

Let cool for an hour (do this before you blend or you kitchen will be covered in berry mix) Trust me! It makes quite a mess!

Blend using a blender for a minute

Use a sieve to remove the seeds. I poured the mix back into the saucepan.

Place in a non stick loaf tin.

Place in the freezer and regularly use a fork to break it up to a slushie sort of consistency.

It takes a few hours.

If yours goes to solid break it up and put into a blender with a tablespoon of boiling water.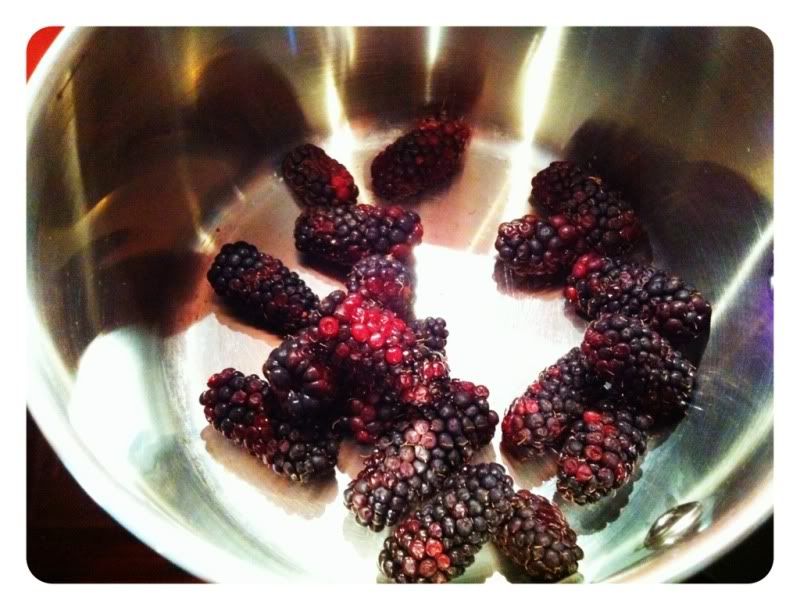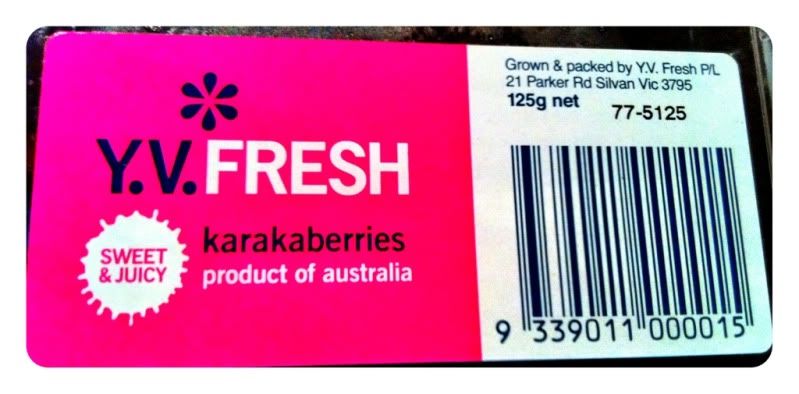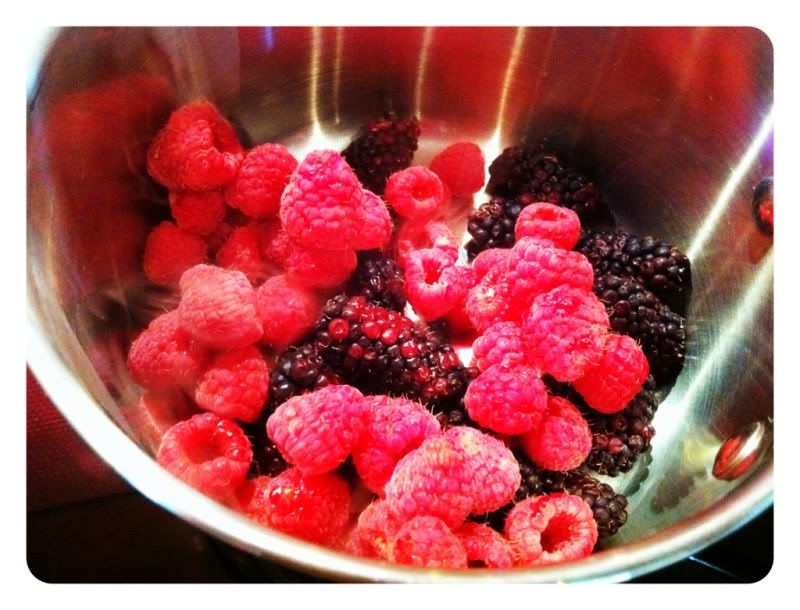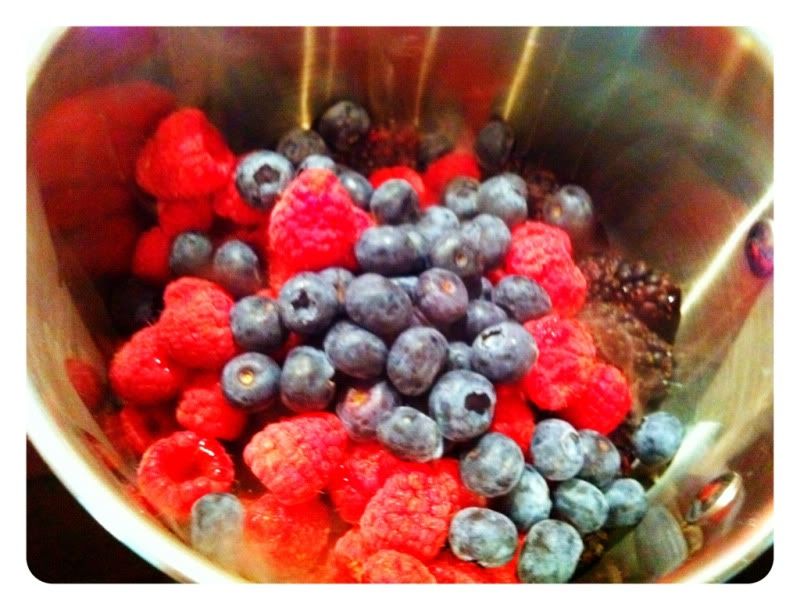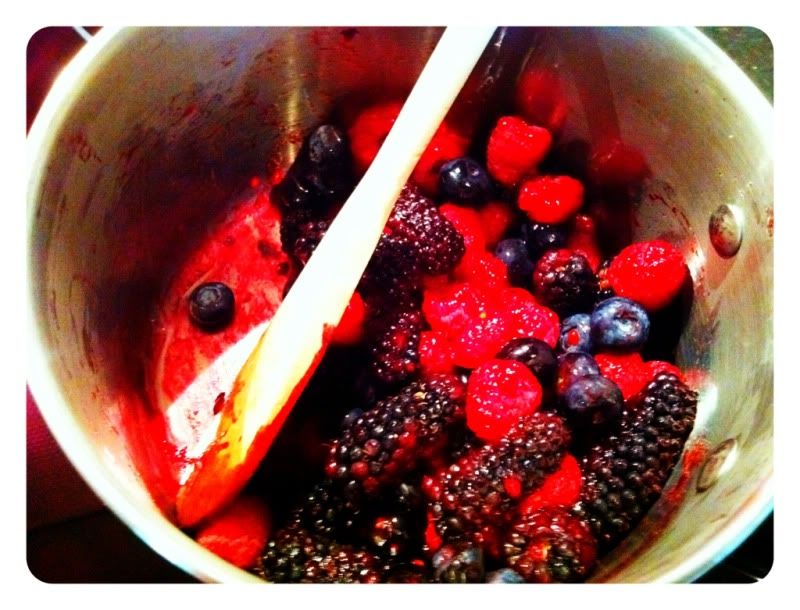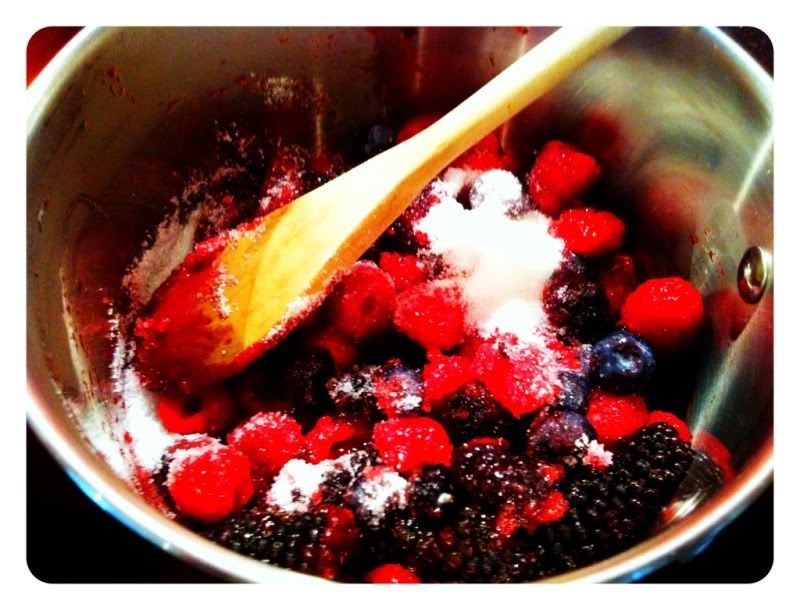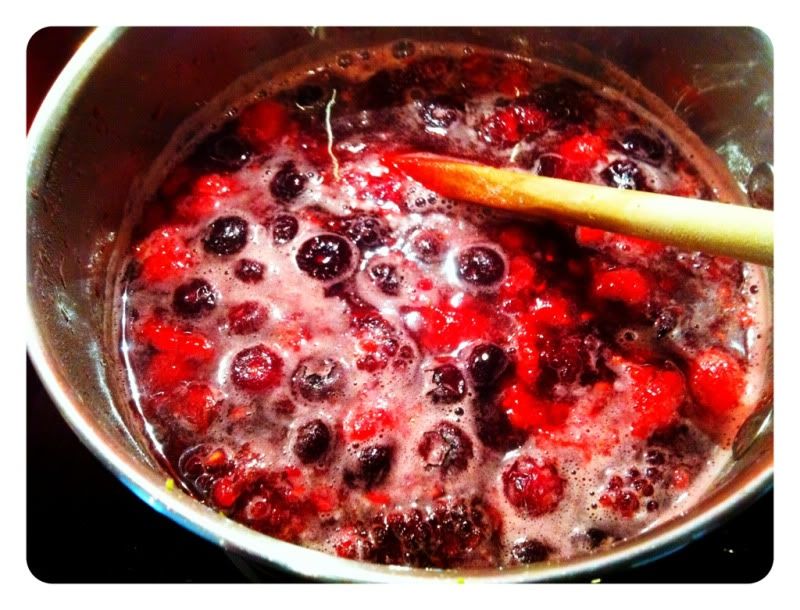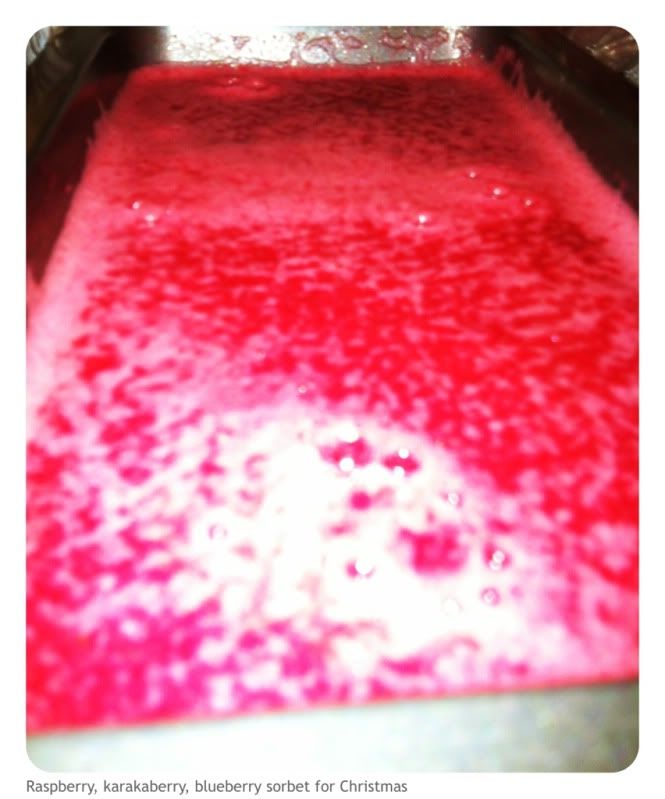 What it looks like while freezing, don't forget to break it up with a fork or you will end up with a solid block.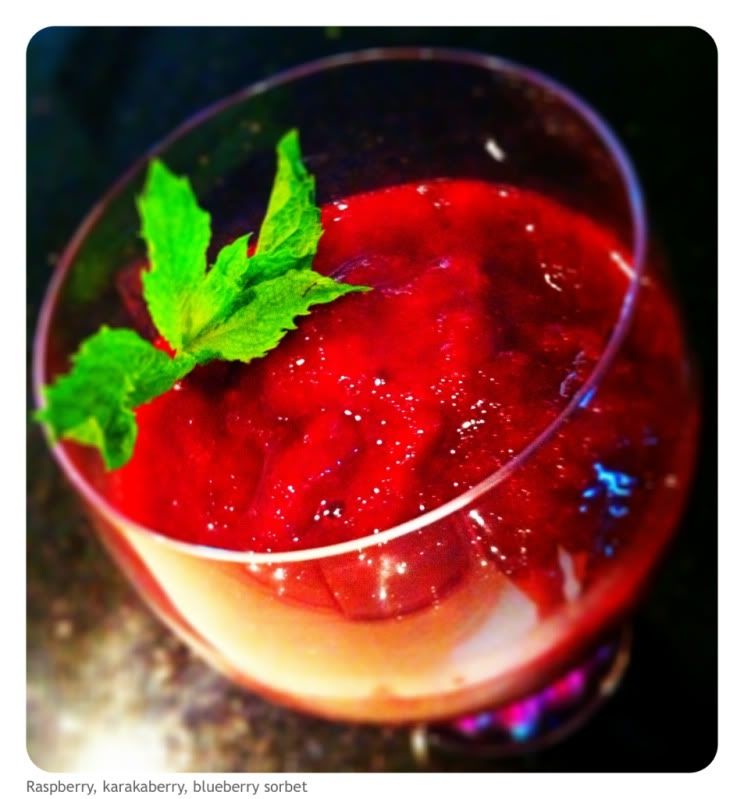 Serve in a nice glass with a mint garnish. (generous serves)
Matriciana Pasta
(6Pro Points)
2 tablespoons tomato paste
chilli flakes (enough for your own taste)
Method:
Prepare pasta as per directions
Dice bacon, onion, salami and capsicum keep all ingredients separate
Heat olive oil in saucepan, add onions brown, add bacon, ham and salami and garlic sauté for 5 minutes
Add tinned tomatoes, tomato paste, red capsicum, Iadded a few shakes of chilli flakes.
Simmer for 5-10 minutes (until pasta is cooked)
Drain pasta return to saucepan stir in sauce mix adding some diced shallots to dress.
Serve in bowls top with light cheese
Serve immediately
150 g Old El Paso spicy bean salsa or other salsa mix (medium- hot)

400 g canned red kidney beans




1 serve (s) Continental Stock Powder Chicken

2 medium tomatoes




200 g Doritos Corn Chips original chips




60 g Coon Light and Tasty Cheese Shredded

1/2 medium fresh avocado






450 g extra lean beef mince





1 medium red capsicum
1 Medium onion diced
3 mushrooms diced
Dash of tabasco sauce
Extra sprinkle of
Coon Light and Tasty Cheese Shredded
Shallots to dress
Method:
Preheat oven to 100 degrees
Put packet of corn chips into oven proof bowl, top with 60g of cheese, place in oven
Chop onion, capsicum, mushrooms finely
Heat olive oil in electric frypan
Fry onion until brown, add mince cook until all brown
Add capsicum and mushrooms fry for 5 more minutes
Add salsa and stir reduce sauce mix (add water if it gets too dry.)
Meanwhile chop tomato, avocado and shallots set aside
Add kidney beans and added a few shakes of Tabasco sauce.
Simmer for 5 minutes (until all liquid is reduced)
Get corn chips from oven, top with meat mix top with light cheese
Place in oven at 200g for 3 minutes or until extra cheese melts.
Add the avocado, tomato and diced shallots to dress
Serve in bowls (tongs are the easiest to serve with)
Serve immediately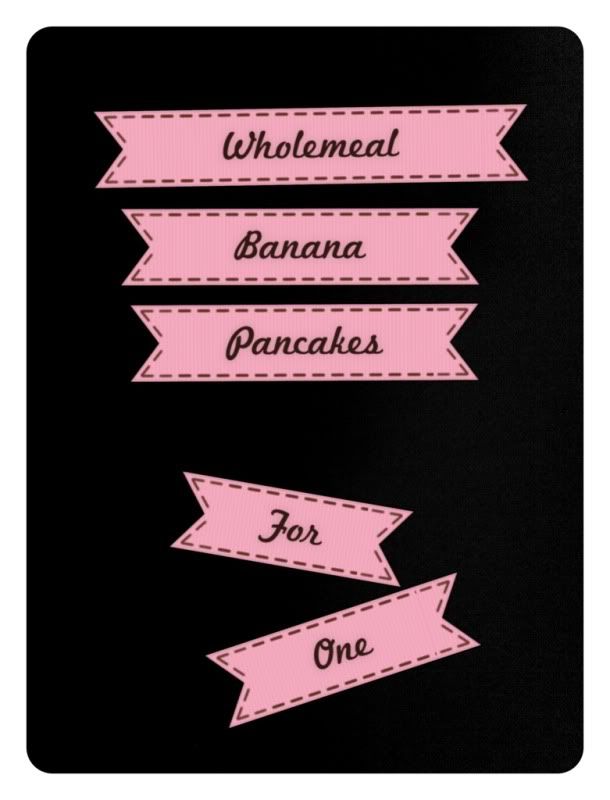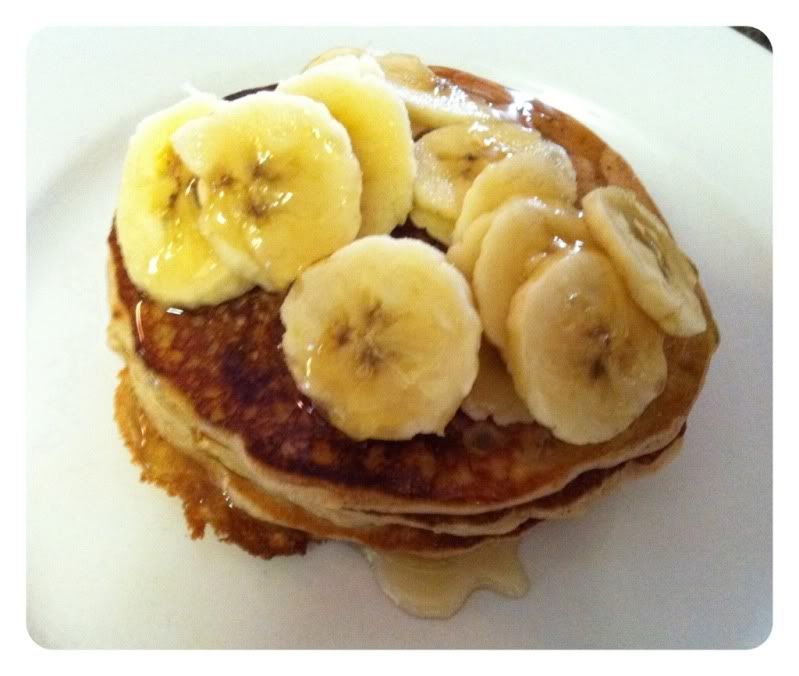 ½ Cup Wholemeal Flour
1 Teaspoon Baking Powder
1 tablespoon CSR smart Sugar
Few drops of vanilla Extract
¼ Teaspoon Cinnamon
Pinch of salt
½ cup of skim milk
1 whole banana (1/2 mashed ½ sliced)
Teaspoon of olive oil or 1 spray of spray oil
You will need two bowls; one for wet ingredients and one for dry. Place all dry ingredients in one bowl and mix well. Mash the banana in the other bowl and ass the skim milk. Add the wet ingredients to the dry ones and stir well; until all ingredients are combined.
Heat the frypan to medium (I used my portable pan), spray with oil and heat. Place four spoons of the pancake batter into the fry pan and allow them to sit for 2-3 minutes or until bubbles form along the edges of the pancake and the pancake will be firm. Flip and cook for another 2 -3 minutes. Take out of the pan and place on a plate; add the sliced part of the banana on top and drizzle with honey.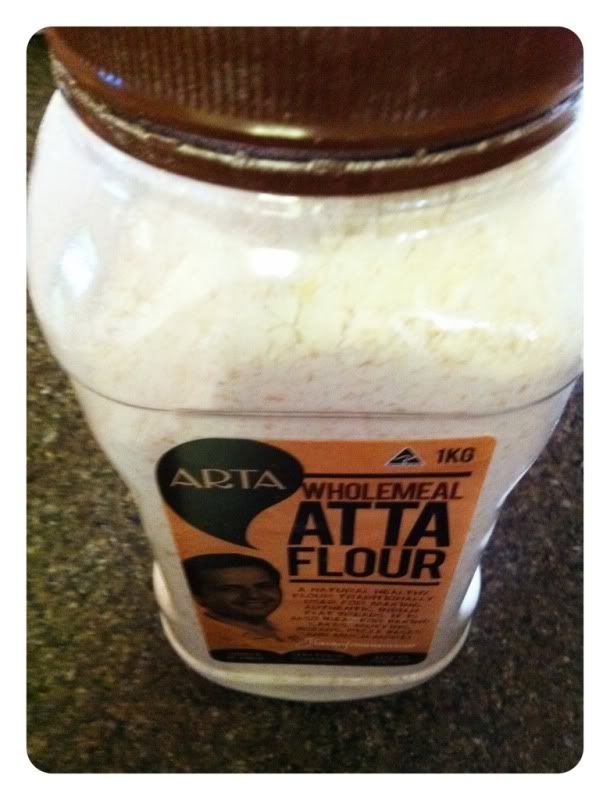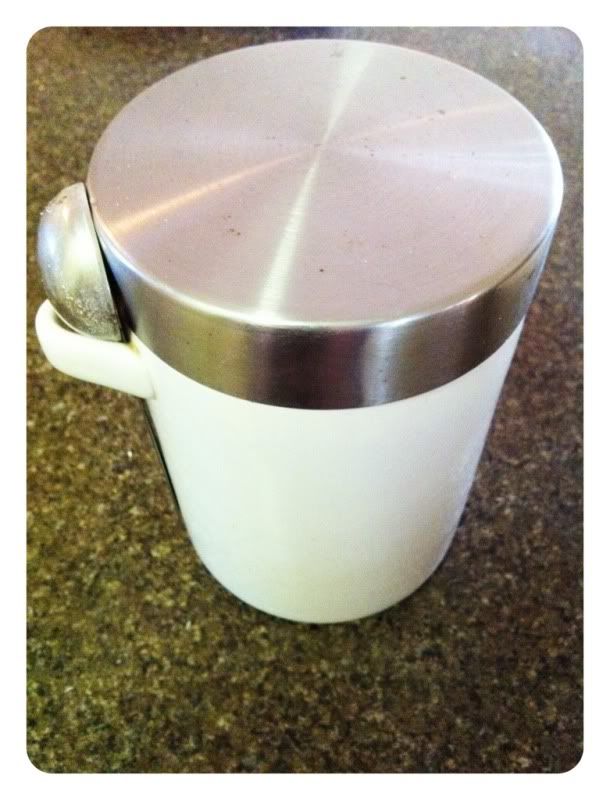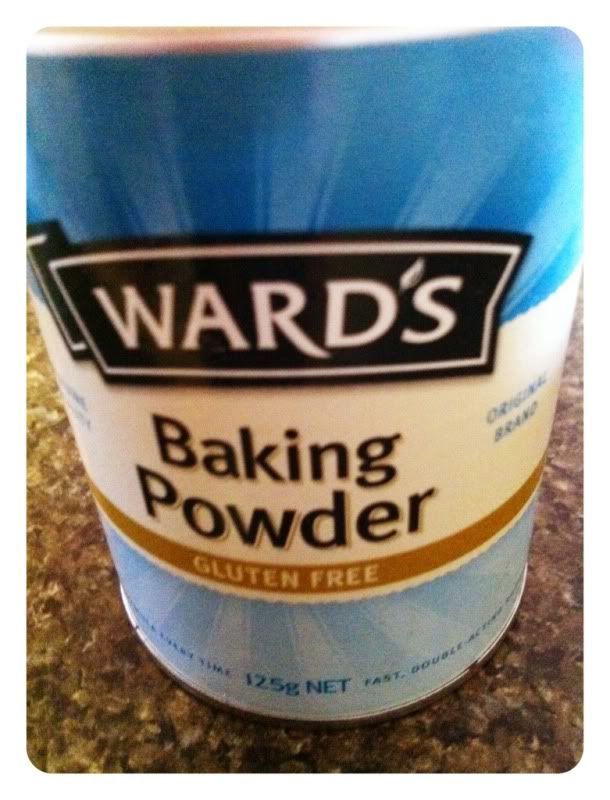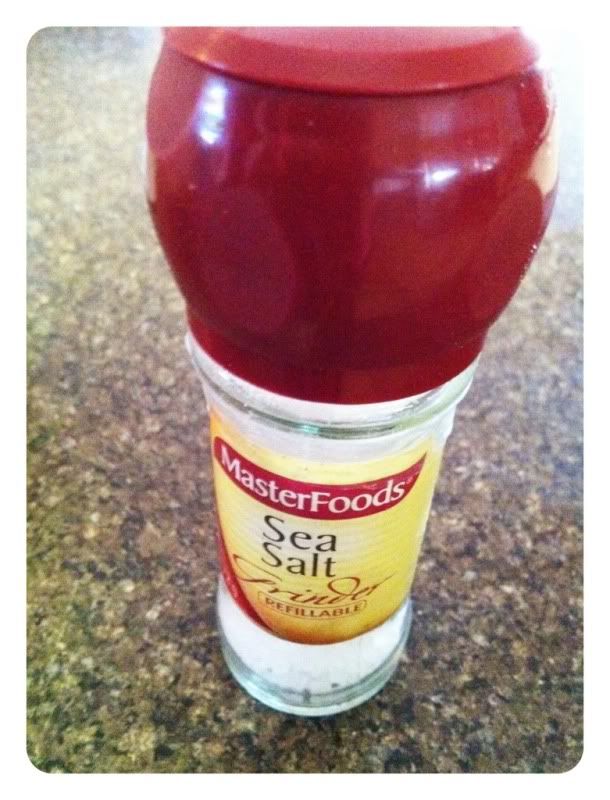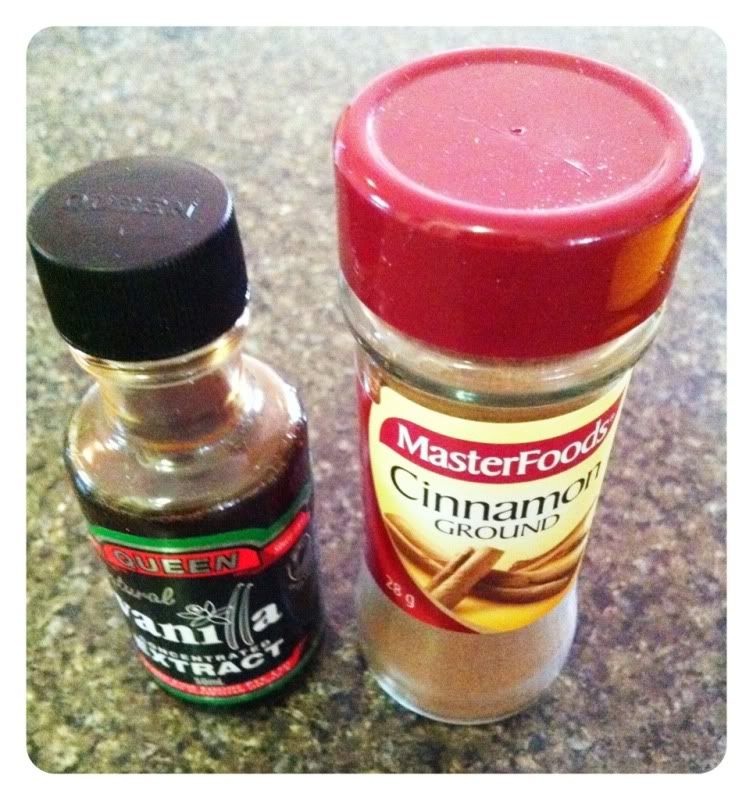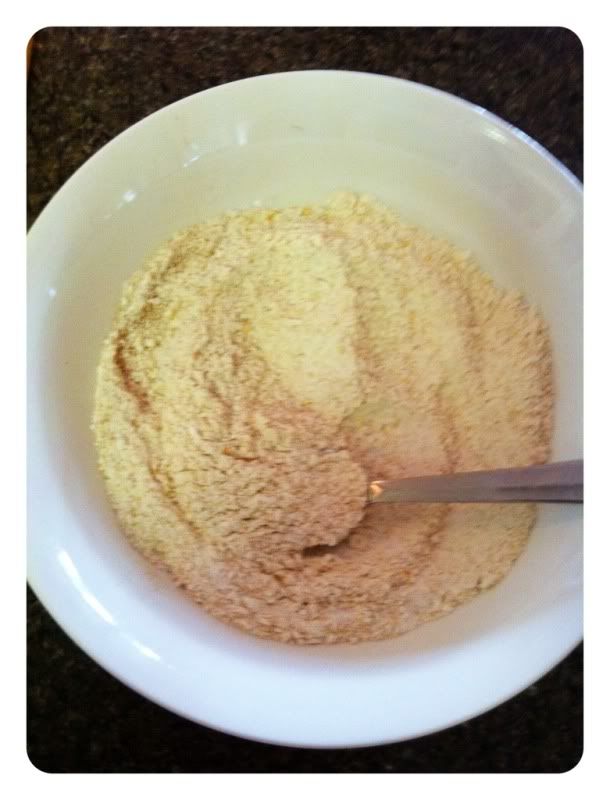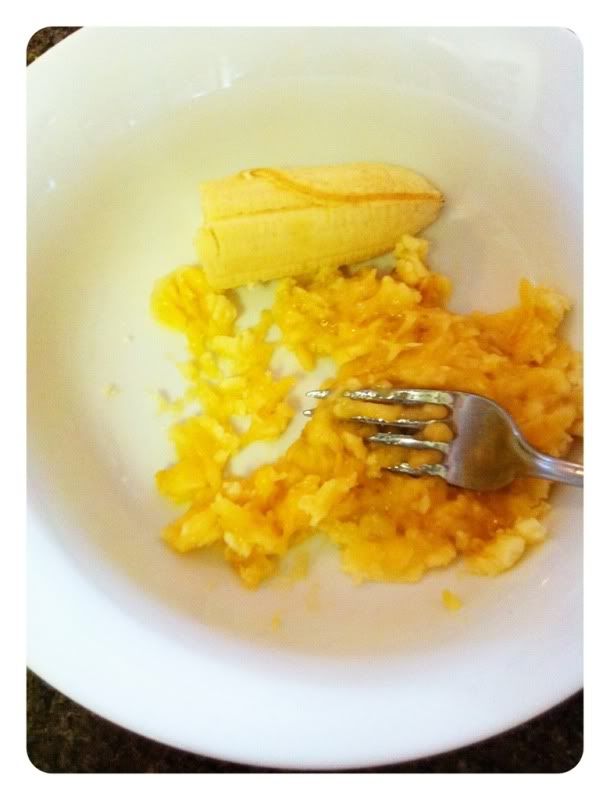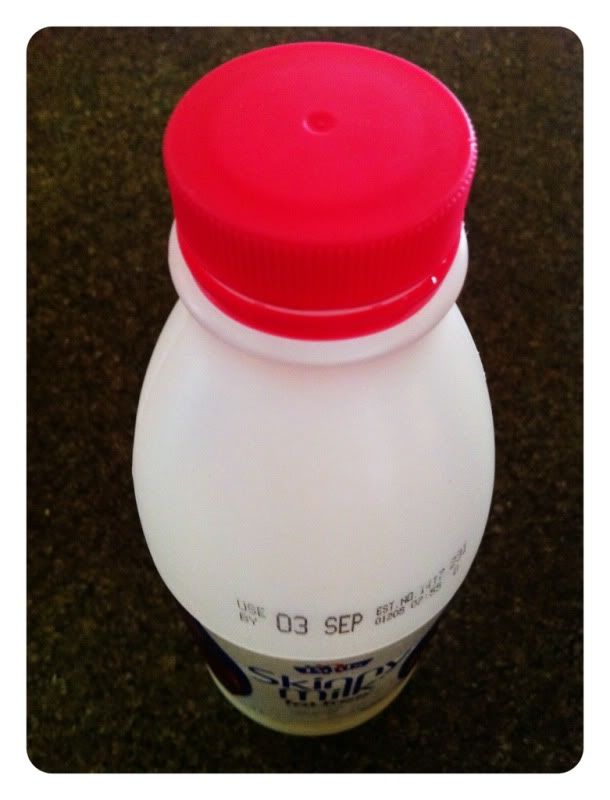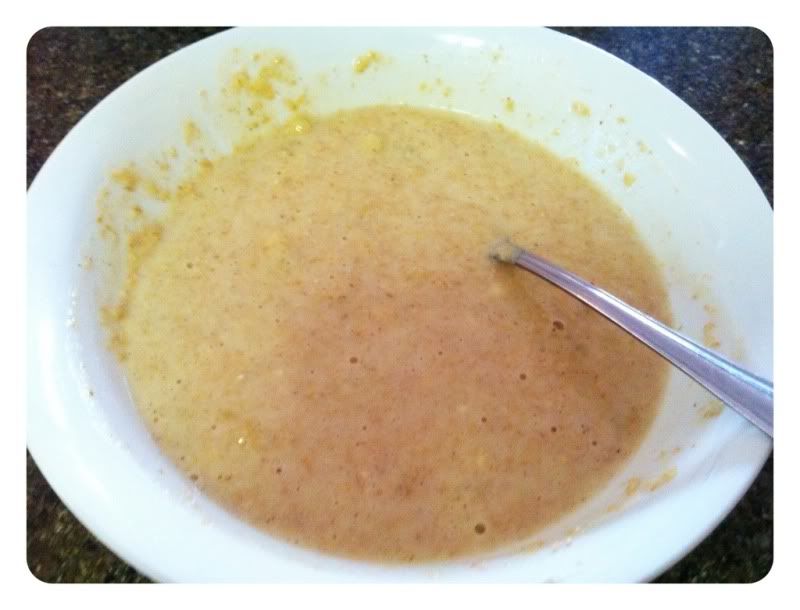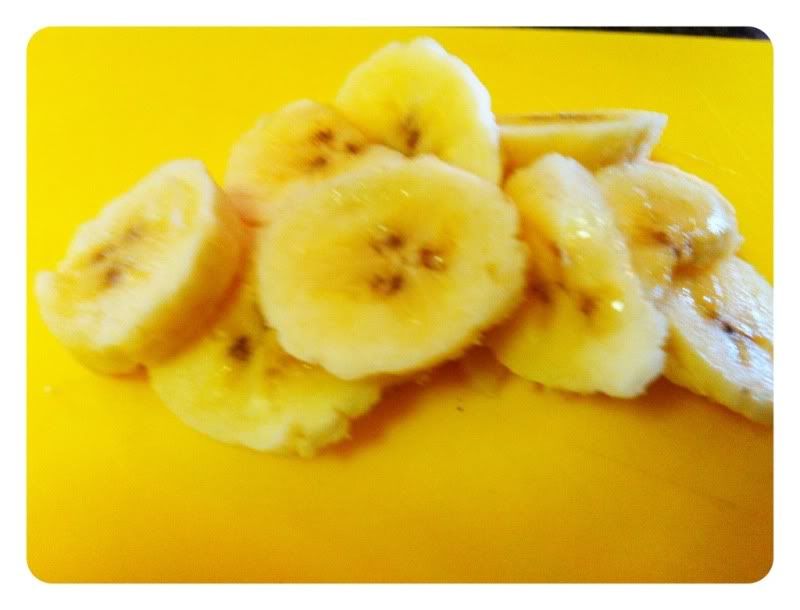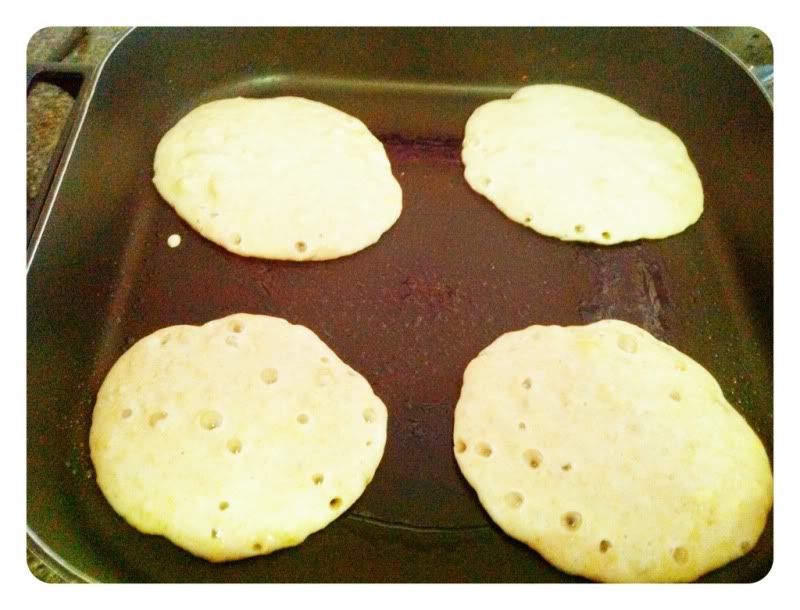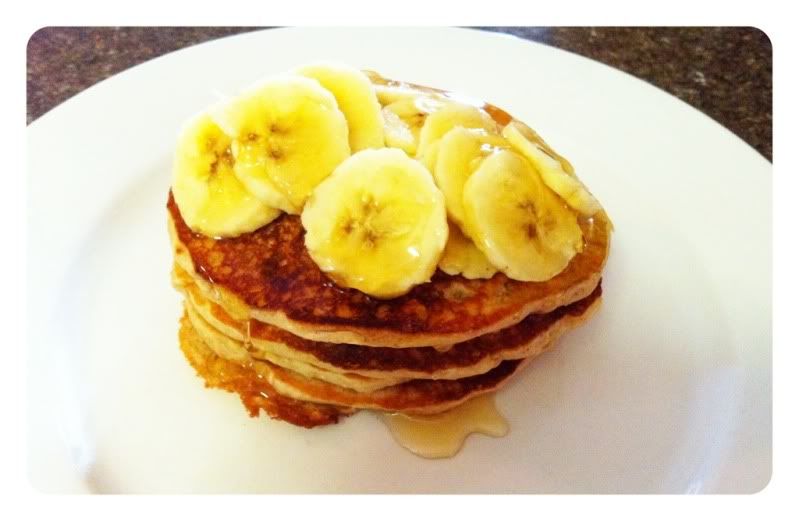 This is what I had for breakfast this morning. It was very filling.
Print recipe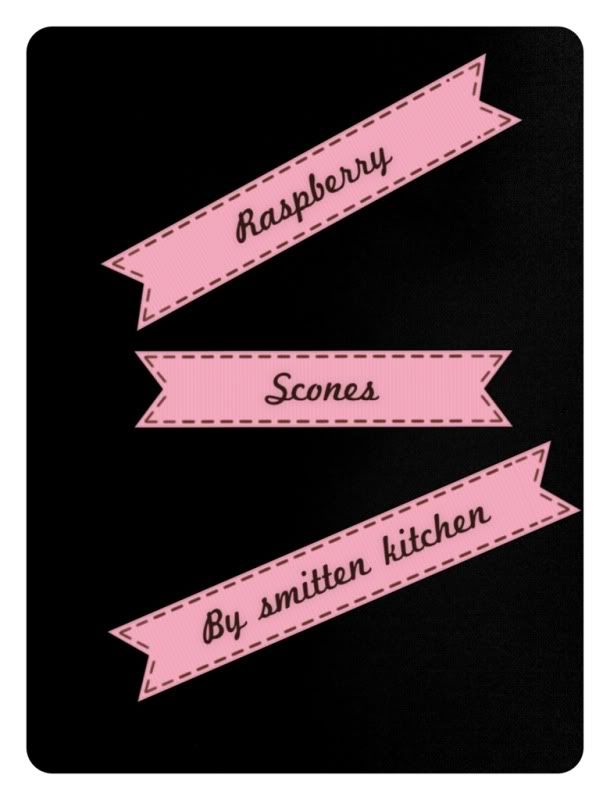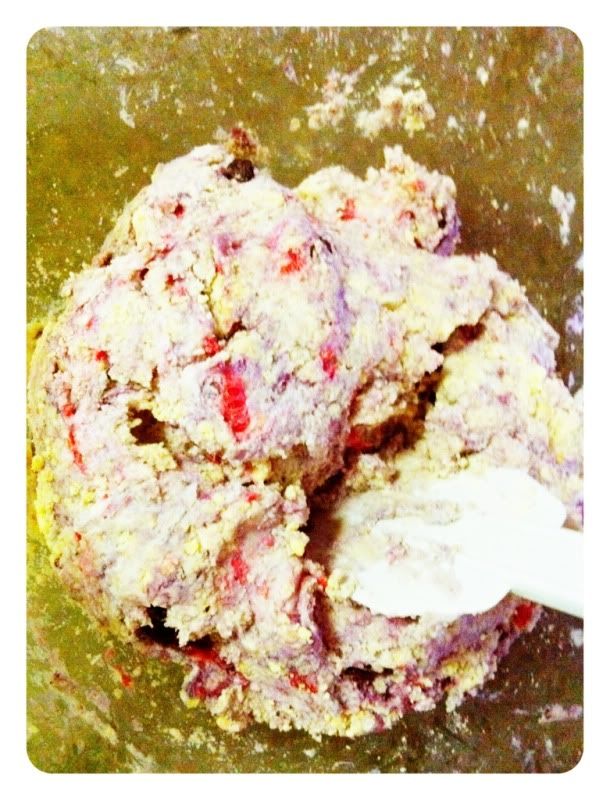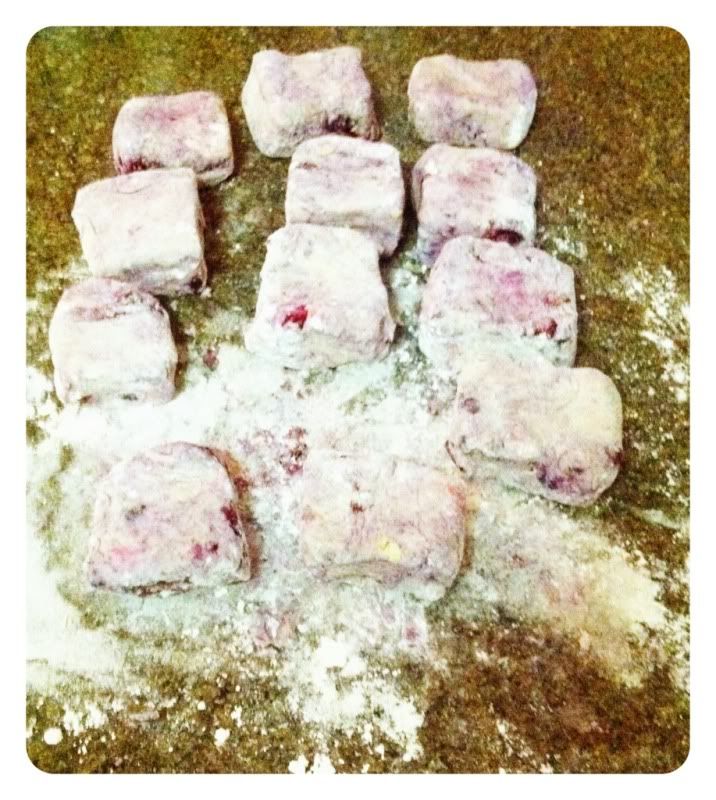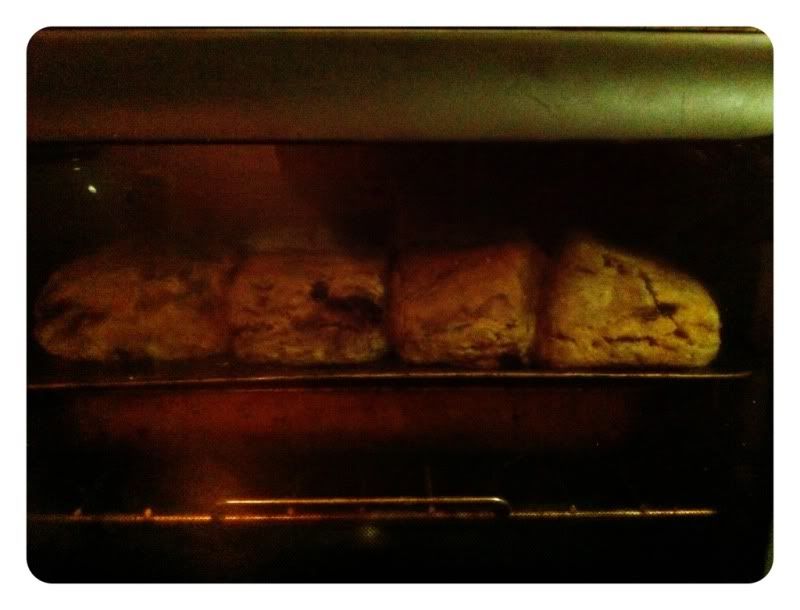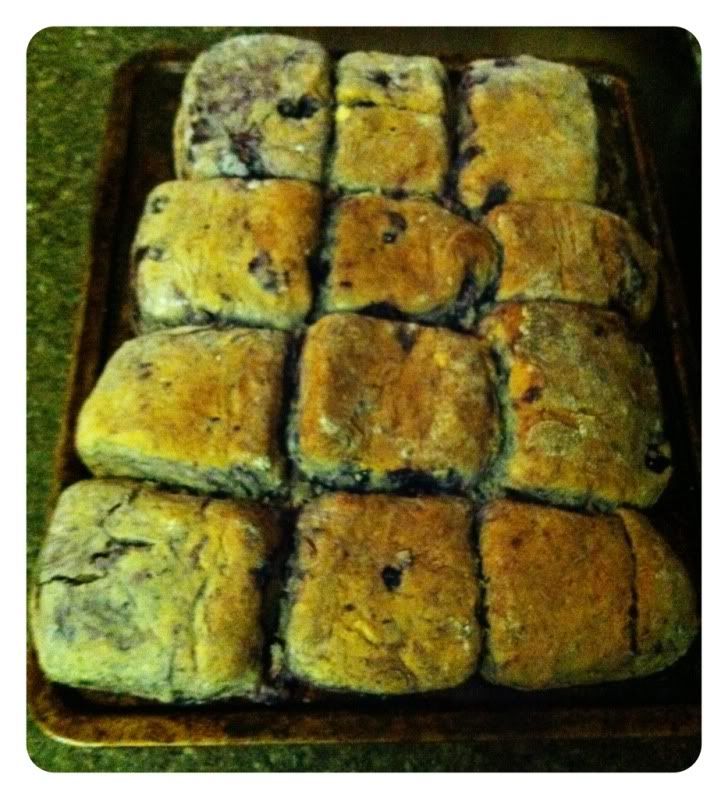 These were so easy to make. Recipe from SmittenKitchen.