I'm going to share with you one of my favourite recipes. One week last year my mother in -law (and rest of family) wanted to come over for dinner and have a Mexican night around the outdoor fire. I was thinking what could I make, I already had pizza bases and mince I needed to use. I got a bit creative and ended up with Mexican Pizza. It is very filling and Weight Watchers friendly.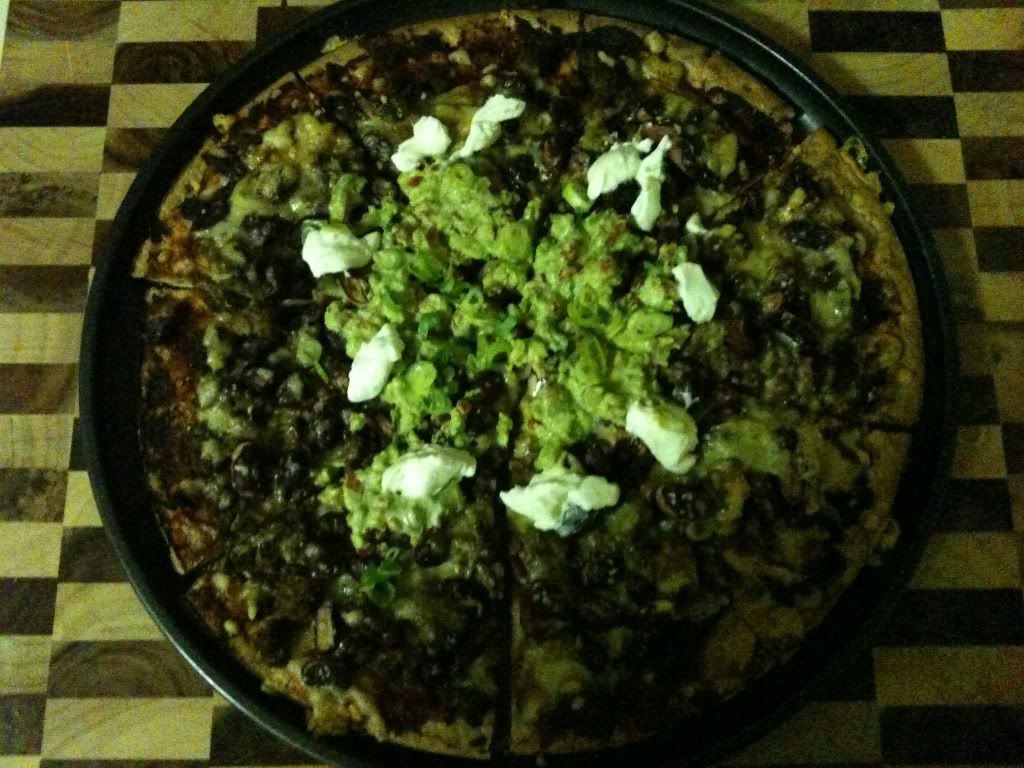 Ingredients:
2 large Tip Top Bazaar Pizza Base
50 g Woolworths Tomato Paste
500 g extra lean mince
1 packet Taco seasoning mix (or cumin and chilli flakes to equate)
440 g Woolworths Select Beans, canned, drained Red Kidney
2 tbs (s) Weight Watchers Sour Cream
1 small fresh avocado
1/8 whole red capsicum
1 tsp (s) chilli powder
Spray oil
1 small red onion
dash of water to mix in seasoning mix
Filling Foods marked by this green diamond.
Method:
Pre-heat oven to 180 degrees. Heat Non-stick fry pan, (I use my electric frypan) add a spray of the NEW Weight watchers oil spray in pan. Chop finely 1 small red onion add to pan, let brown. Crumble the 500g of mince into the pan and cook until brown. Meanwhile...place pizza bases onto non-stick pizza trays, spread 1/2 of the tomato paste per pizza. While meat is browning mash avocado into a bowl add in 1/8 of a red capsicum finely diced as small as you can get it. Add a dash of chilli powder and mix well. Once meat has browned add in the water to stir through the taco seasoning. Let simmer down until no water is left. Drain the kidney beans while you wait.
Assembly time... Place 1/2 the meat on one pizza (I spoon it around so it is even) Add kidney beans in the same method, Add cheese sparingly. Cook in oven for 15 minutes.
Use 1/2 the avocado mix (swirl it around the pizza). Cut the pizza into 8 serves, add dollops of sour cream to each slice (repeat for other pizza.)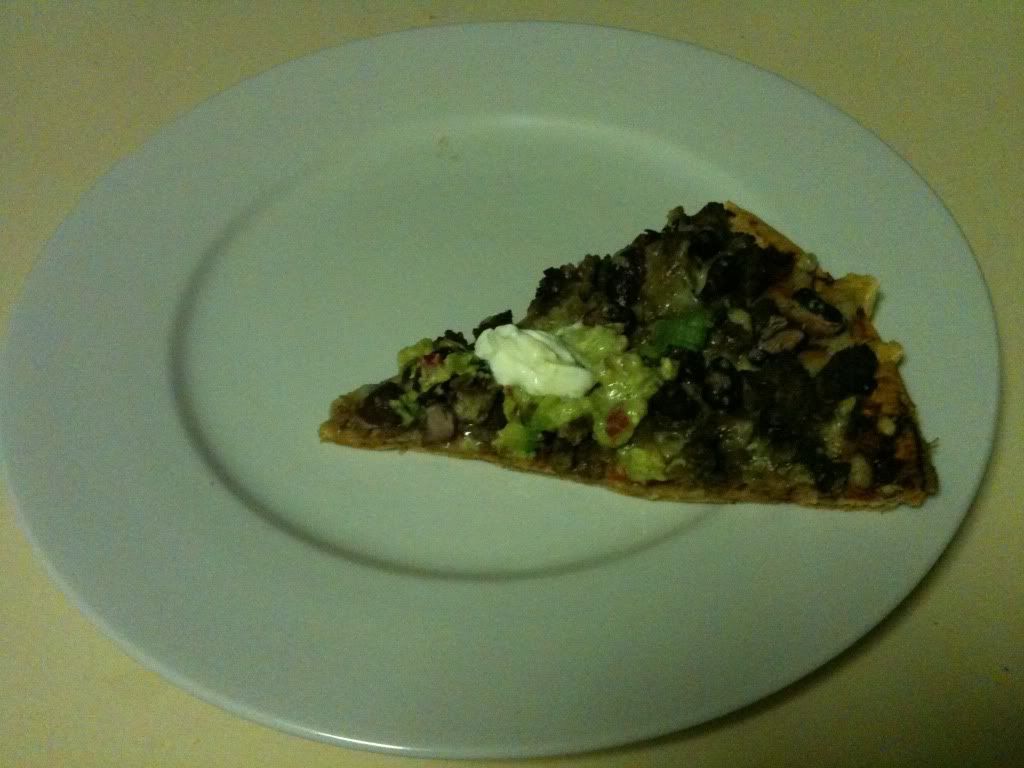 If you don't swirl the avocado around the pizza and dollop it in the middle like I did,
it gets heavy at the end and all the pizza topping slides off.
ENJOY!