A massive drama unfolded when I decided to take part in Melissa Stramel's Trimmed with Love contest. I was over 1/2 way through my project when my little Sew deLite crapped itself and decided to spool thread from the bobbin messing up the whole project. I suppose that will teach me to buy a $50 sewing machine. Never fear as I went to Spotlight and grabbed a Brother BM-3600 with a bonus carry/cover bag. I can now sew more than just straight stitch (well as straight as I can). It even has an auto needle threader which is great as my eyesight is crappy.
Please excuse some of the sewing as I am still trying to work out my beautiful new machine. This is only the 2nd thing I have sewn since High School 12 odd years ago.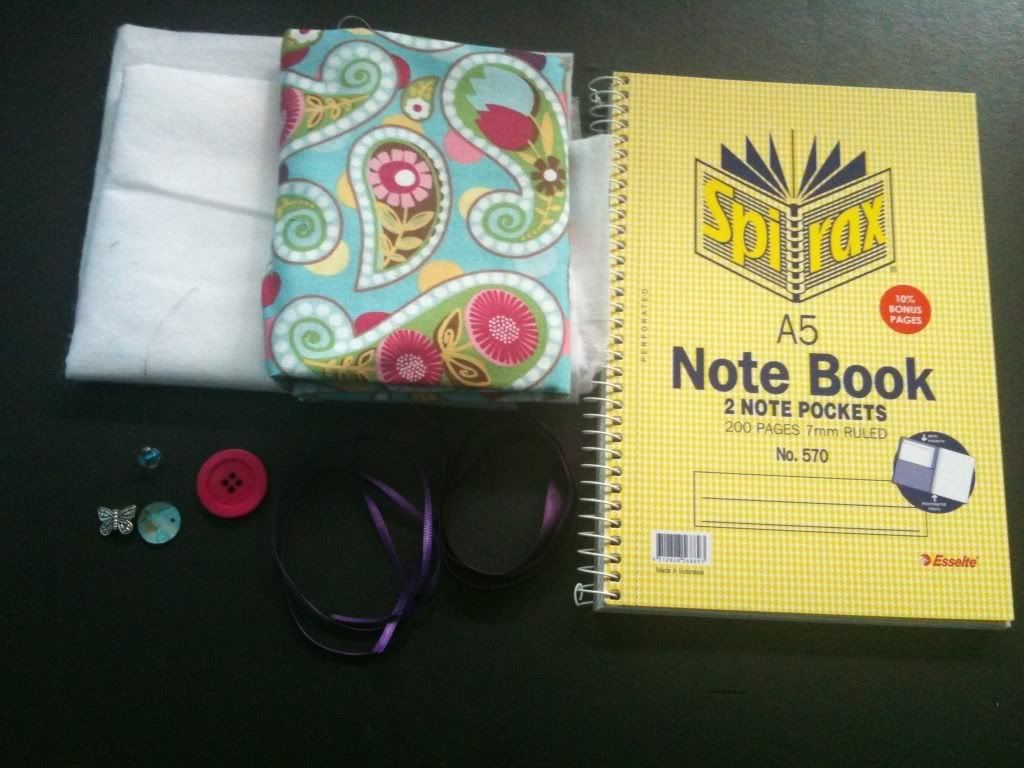 The fabric is something I found from one of my fat quarter stashes. It is quite bright. I had some leftover purple ribbon for the tie and a skinny piece fro the bookmark which I embellished with a bead, charm and coral circle thing (I have know idea what to call that item), and a bright pink button. I love how I accidetally picked out colours that went with the fabric.
Laying out the fabric so I could fashion a pattern. I didn't actually make one I just went off how I would do the book if it was to be wrapped in paper or contact.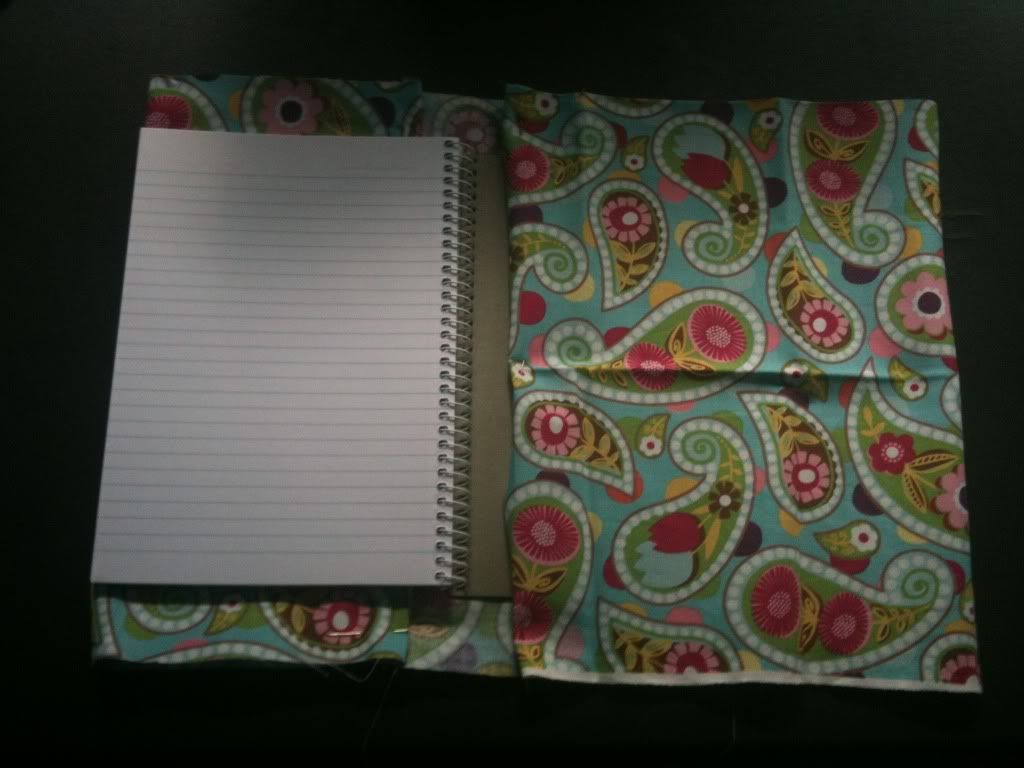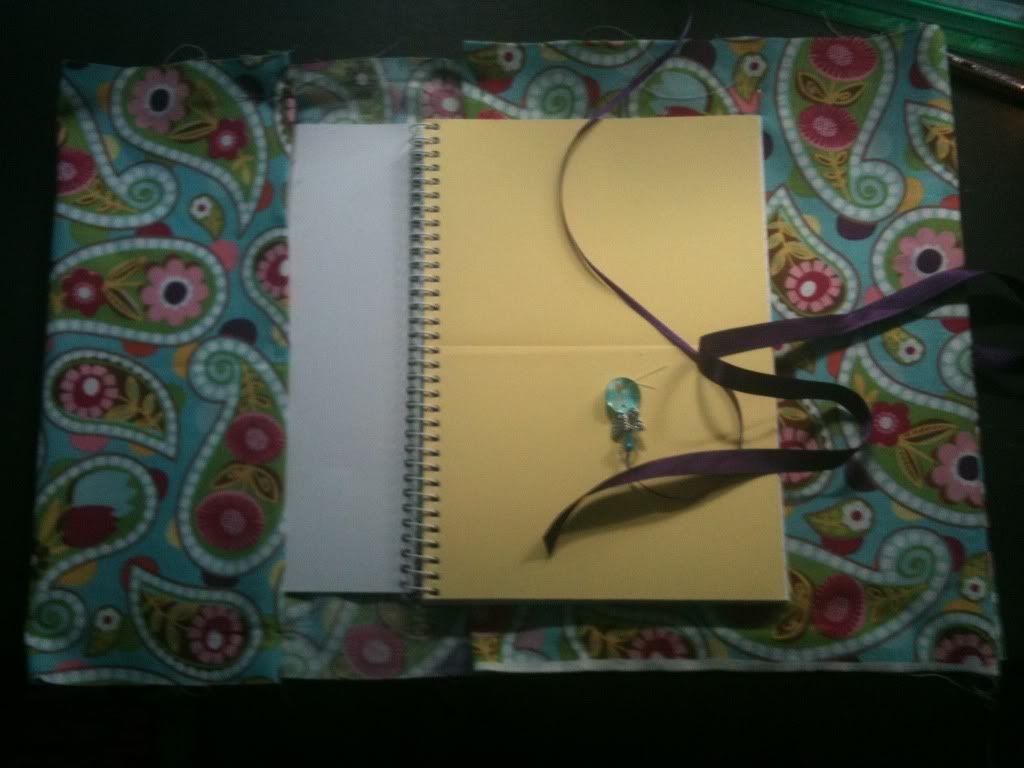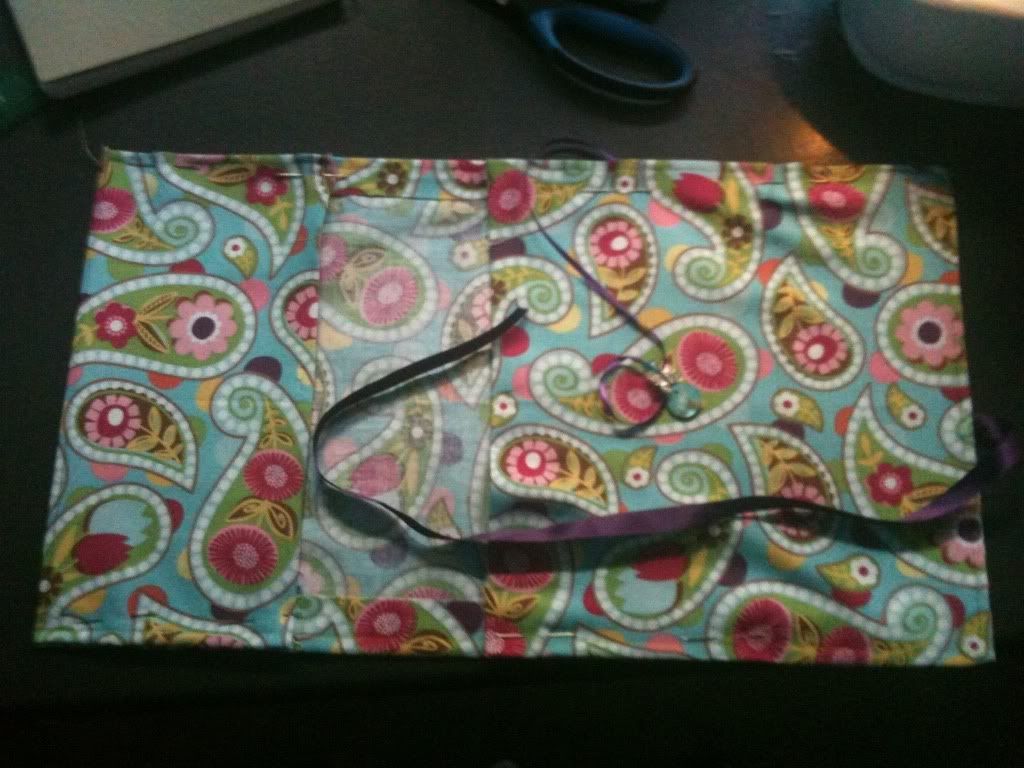 Pinning everything, and adjusting as I went.
My dodgy Sew De'Lite machine.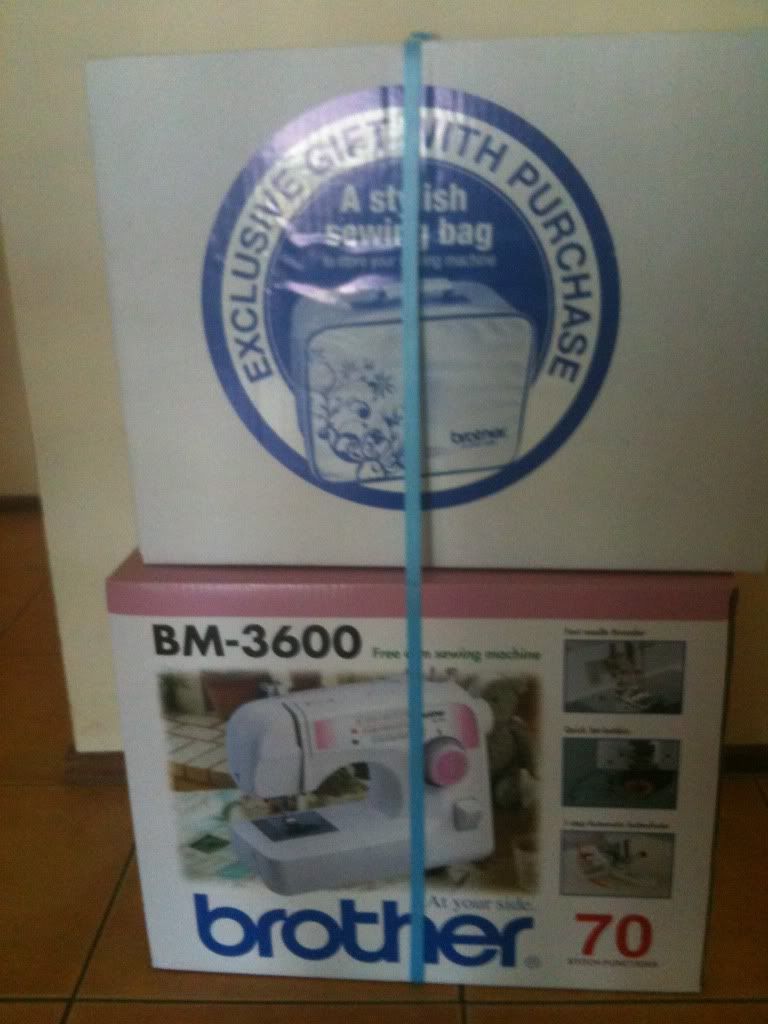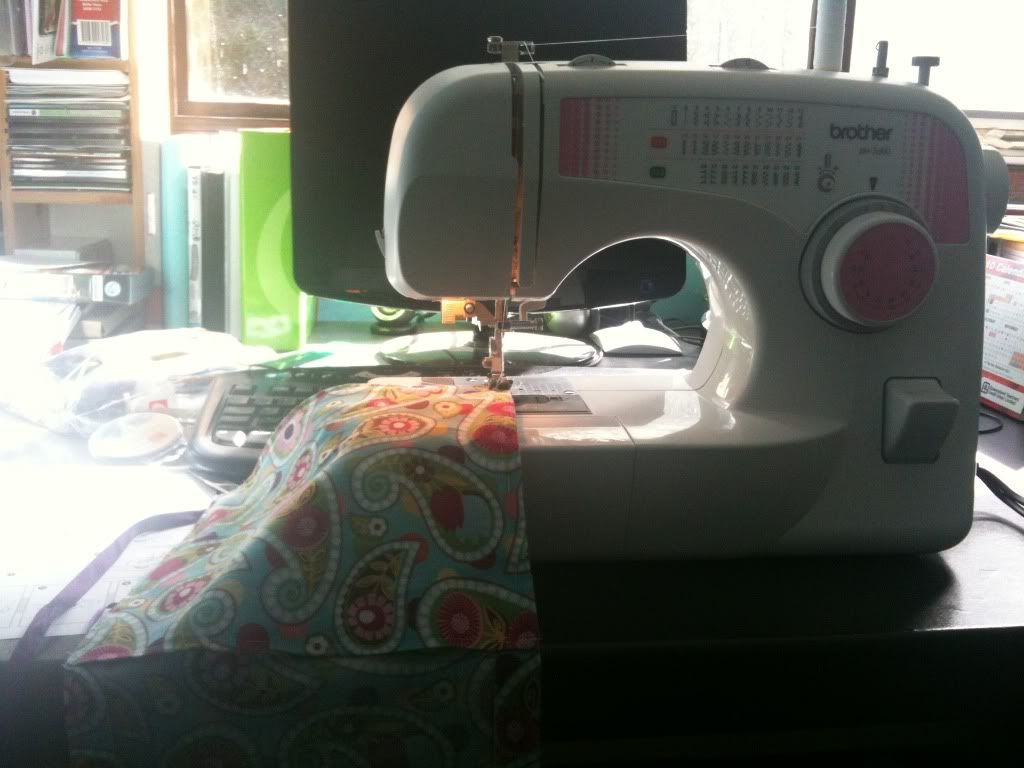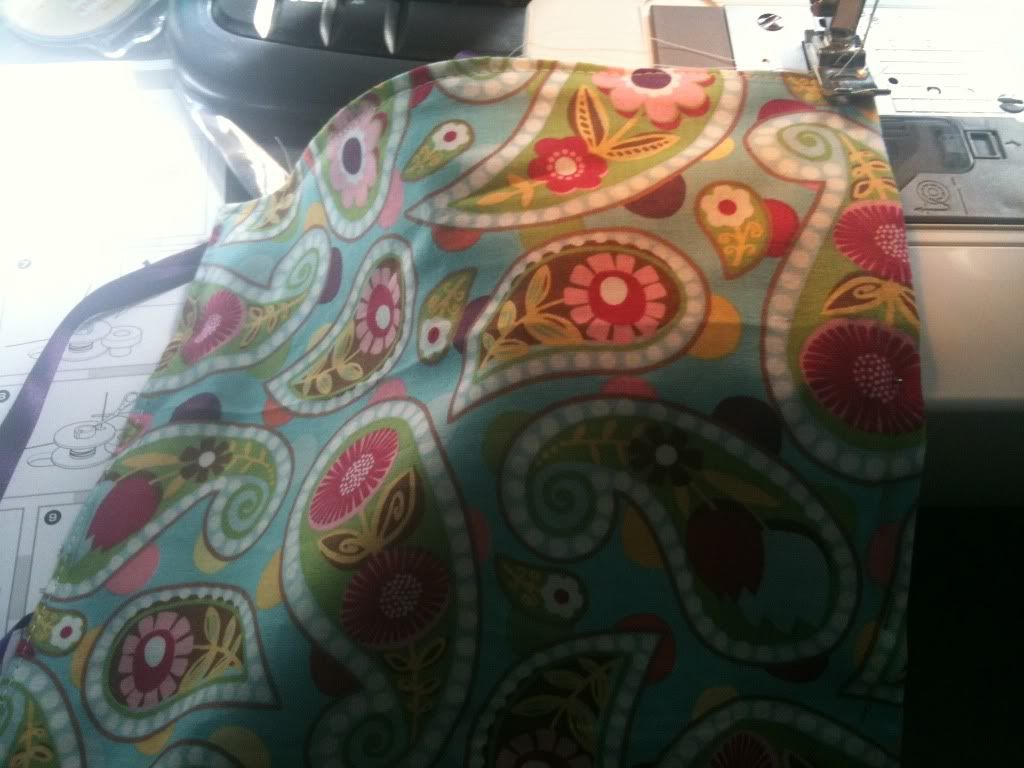 Sewing on my new brother BM-3600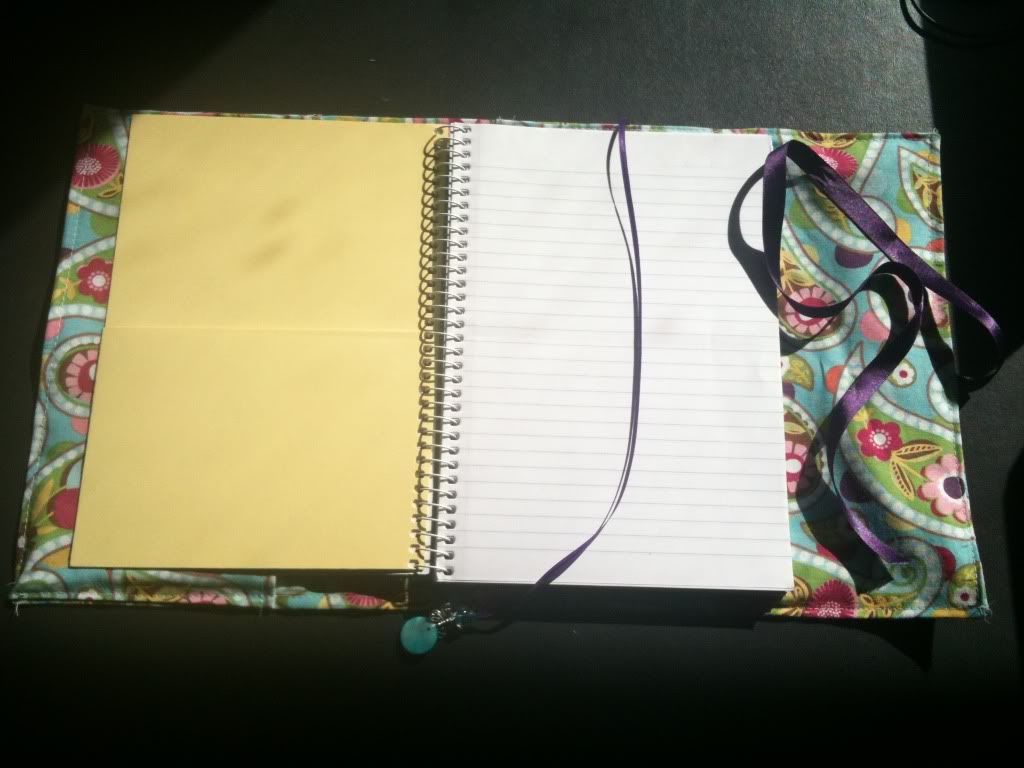 The finished Notebook wrap.
If I was to remake this I would use some interfacing and perhaps an alternate colour on the inside. I am quite happy about how the 2nd item I have sewn in 12 years has come out. I have a machine that can do basically anything I want now instead of the little "Kiddy" Sew De'lite.
What Should I make next? I have lots of fat quarters to use.