For those who have followed my blog for sometime will remember I was doing a
100 Step Challenge
with Linda over at
I'm Just Linda
. We are re-starting the challenge and you are welcome to join in.
The Challenge:
1. We take a photo that represents one of the small steps we have made towards health (physical or mental) and/or fitness each day of the week.
2. We post all seven of the previous week's photos on Monday.
3. We can choose to elaborate on the photographs, or let them do the talking for themselves.
4. We don't need to post a different photo every single day of the challenge... perhaps part of our new lifestyle is to go to an exercise class once a week - there's no reason why we can't post a photo of going to that same class every week.
5. In 100 days, we're going to get together and celebrate our achievements.
6. We reserve the right to amend the rules if need be (just in case) - but if we do, we'll let you know.
This last week was a busy one for me with both work and my personal life. I've been slack with my exercise and went off the rails with food yesterday. Not many photos were taken during the week.
Friday Night
- Getting ready
for Girls Night out for Sex and the City 2
Saturday Morning - Garage Sale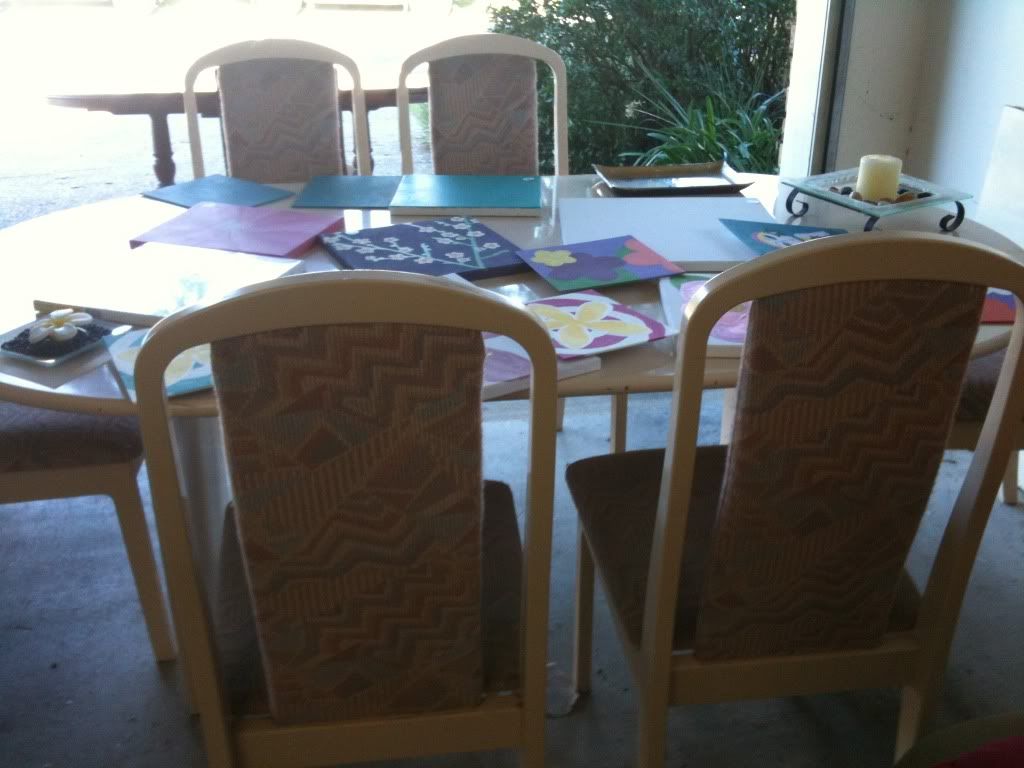 Sunday Night- Two exhausted boys. Greg and Sledge sleeping on the mattress in the lounge. Yes, Sledge has his own pillow (it is his to lay on), he is one spoilt dog.
I hope you had a great week.