I can't believe a week has almost gone since I last posted.
I might have a play with my blog on the weekend and pretty it up. I need a change.
Last night was my 3rd week of maintenance. I put 1kg on but am still well within my HWR and goal area. I was playing with my points and went from 18 to 20. This week I'm back down to 18 and I think I will be at 18 or 19 overall.
I've made a few things from my WW magazine and the online recipes this week. My meal planner is going well and helping my budget. I wanted to refinance my loan but my bank wouldn't allow me to so I went to another bank and got a new loan which was almost $100 cheaper and paid it yesterday afternoon. It feels good. Now I just need to pay my partner and parents the money I borrowed a few weeks ago when everything hit the fan. I now know of the importance of managing finances and will be more accountable. I mean its not just me now, there are other people who rely on me and my money.
Tomoorw afternoon one my friends is having a Hen's party with a flapper theme. I am wering a dress I haven't fitted into for 9 years. I have no idea why I kept it but I am glad I did. There are a few more curves on my body then there was then, but to tell the truth I'm happy about that. At least people aren't saying I'm anorexic anymore.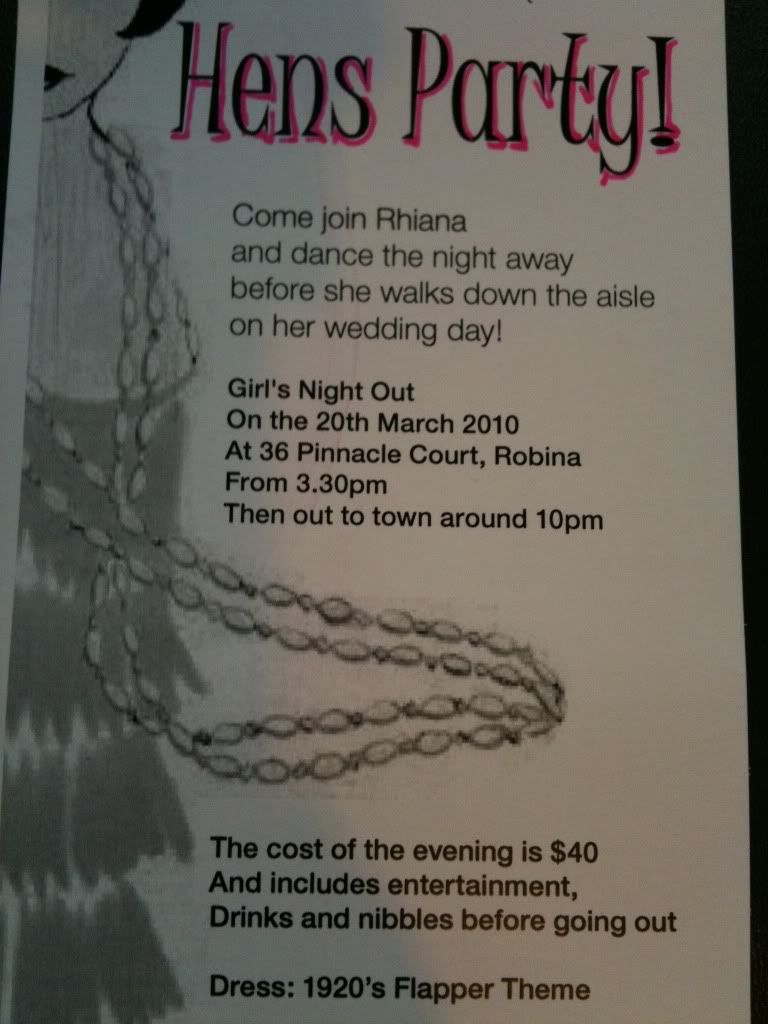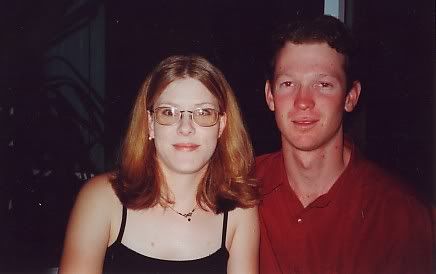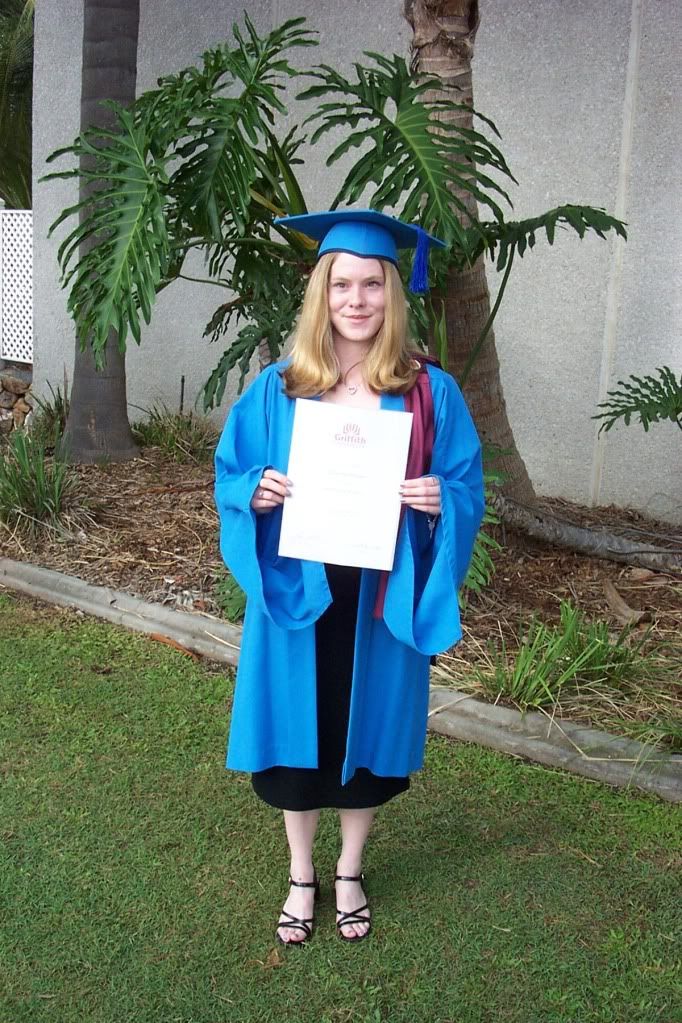 This is the last time I wore that dress at my Arts Degree Graduation in 2002.
Last night at my WW meeting I won the weekly raffle $40. I got the new Cook Fast cookbook, the Let's get moving DVD and a packet of toffee bars.