Well I have a number of books on and in my bedside table. I am at the moment reading The House of Night Series by PC and Kristen Cast, I am reading book number 4 - Hunted. I'm not getting into this one as much as the rest of the series but I will persevere and finish it.
House of Night Series is a thrilling, series that follows 16-year-old Zoey Redbird as she is "Marked" by a vampyre tracker and begins to undergo the "Change" into an actual vampyre. She has to leave her family in Broken Arrow,and move into the House of Night, a boarding school for other fledgling vampyres like her.
There are many challenges she faces along the way but her friends help her find her way with the help of The Goddess Nyx.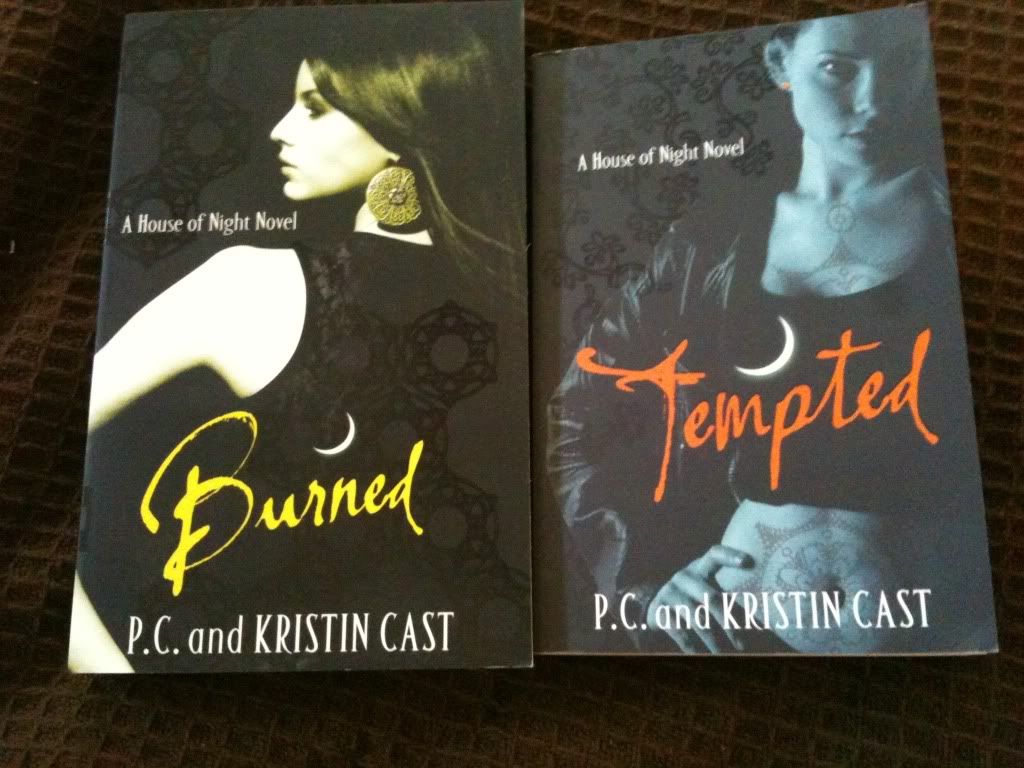 I have a bookmark in a Bryce Courtenay Book: Fishing with stars the sequel to Persimmon Tree. I will finish it once I finish The House of Night Series.
Fishing with Stars is set in Australia, the Pacific islands, Japan and Indonesia during the latter half of the twentieth century. Nick Duncan is an ingenuous male with a great deal more female on his hands than he can possibly hope to understand. The contest he is called upon to referee is the clash between the two great loves of his life: the seductive Anna Til, and the older, equally fascinating Marg Hamilton. I loved The Persimmon Tree and I can't wait to pick this book up again.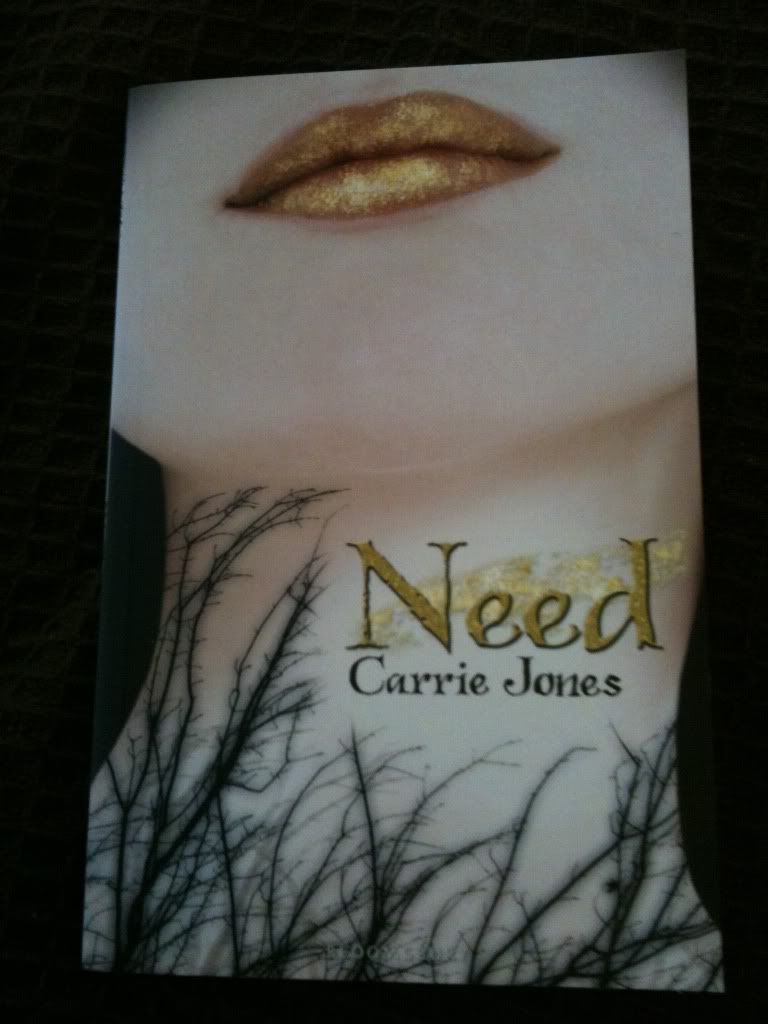 Need by Carrie Jones is one book I had to hunt down. I found it on a booklist recommended if you liked Twilight. I was even contemplating ordering it from the USA but found it for 1/2 the price at Big W. Need is a great book for paranormal romance fans – and a fantastic "next book" for those looking for something to read after TWILIGHT. It is a novel about teens, pixies and werewolves. http://www.needpixies.com/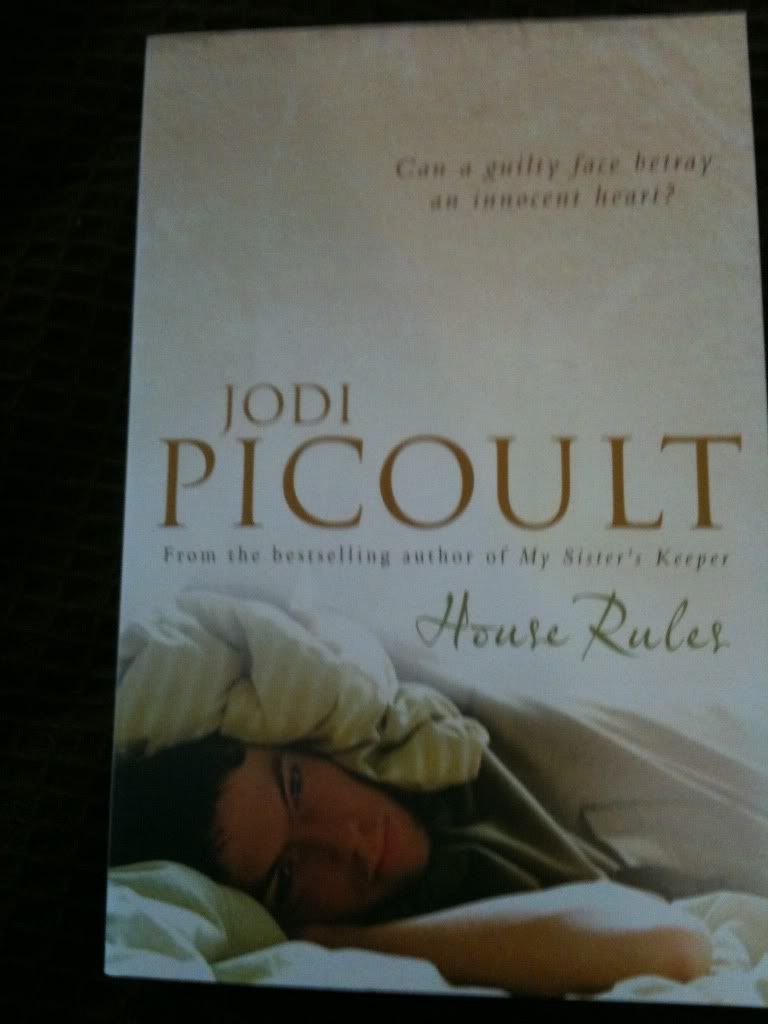 I love Jodi Picoult's novels. There is something that I adore about her writing. I love that this novel is based on her Aunt's adopted son David who had Autism.
House Rules is about Jacob Hunt, a teenage boy with Asperger's Syndrome. He's hopeless at reading social cues or expressing himself well to others, and like many kids with AS, Jacob has a special focus on one subject – in his case, forensic analysis. He's always showing up at crime scenes, thanks to the police scanner he keeps in his room, and telling the cops what they need to do…and he's usually right. But then one day his tutor is found dead, and the police come to question him. All of the hallmark behaviors of Asperger's – not looking someone in the eye, stimulatory tics and twitches, inappropriate affect – can look a heck of a lot like guilt to law enforcement personnel -- and suddenly, Jacob finds himself accused of murder. House Rules looks at what it means to be different in our society, how autism affects a family, and how our legal system works well for people who communicate a certain way – but lousy for those who don't.
I teach 2 students on the Autism spectrum and these kids are the nicest, happiest and highly intelligent kids I teach. Sure they have their problems and outbursts, but their personalities make up for that. I have learnt lots from these students and I hope they have gained a lot of knowledge from me too.
I currently don't have a bookshelf or bookcase to put my books in so they sit in my bedside table, in a box in my music room and on a couch.Yes that is a toilet paper box (they have been there for 4 years now) I'm waiting for out house to be finally renovated.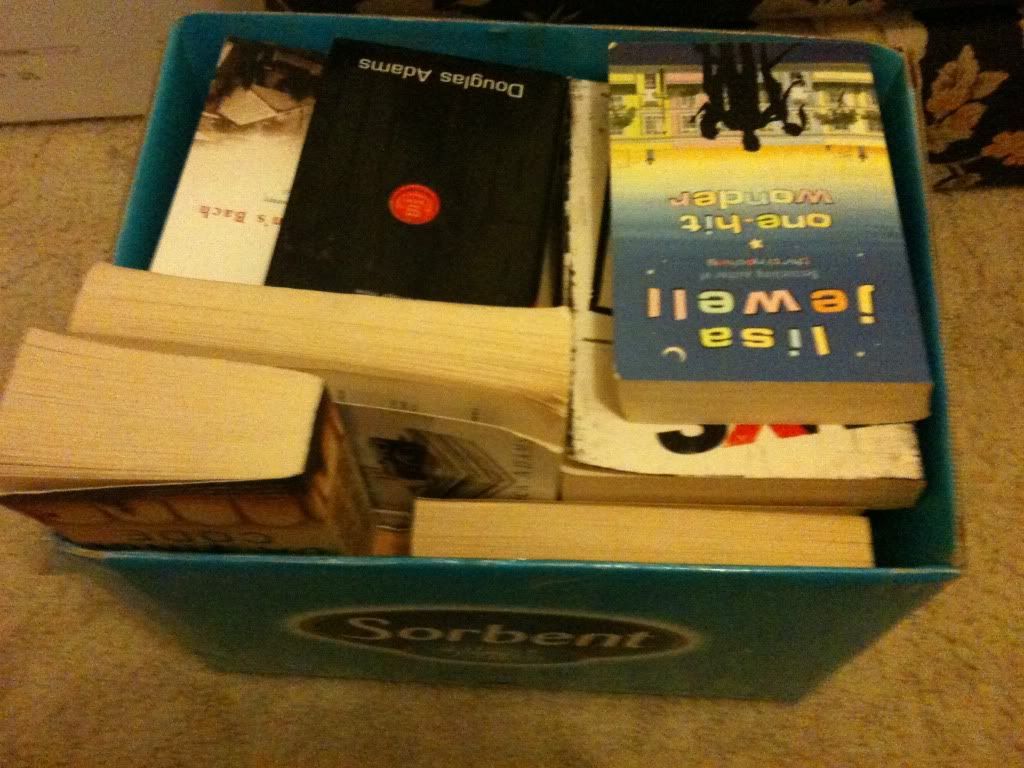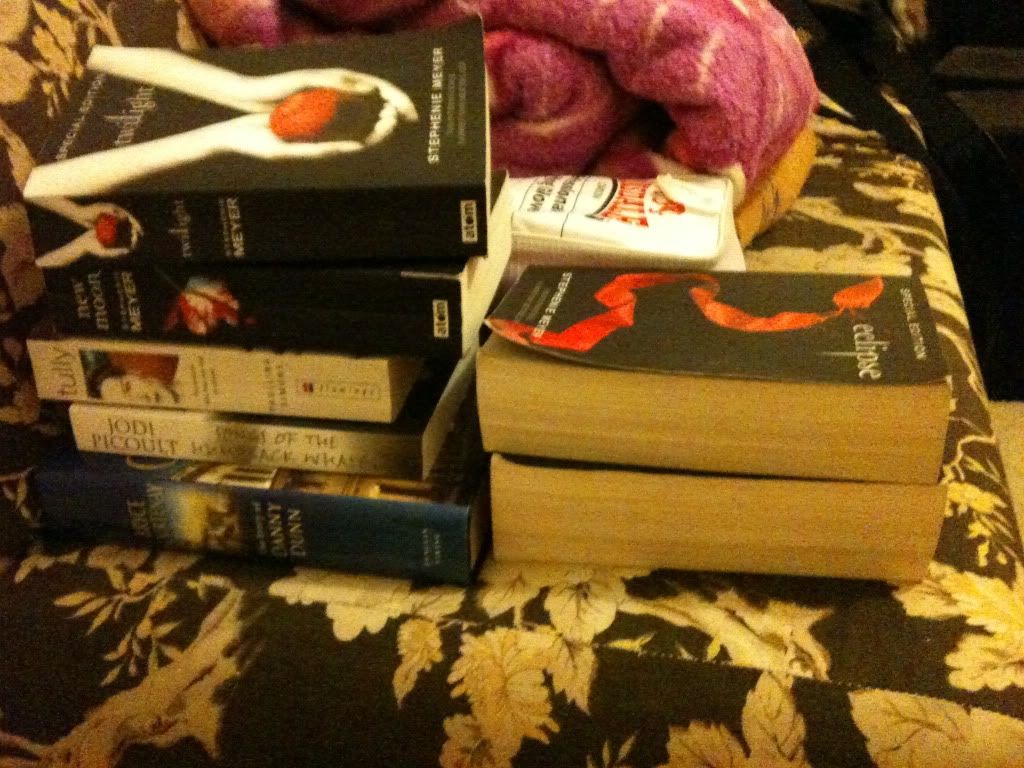 What books are on your bedside table?
What is on your reading to do list?