Today is post-it-note Tuesday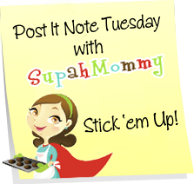 Here is my post-it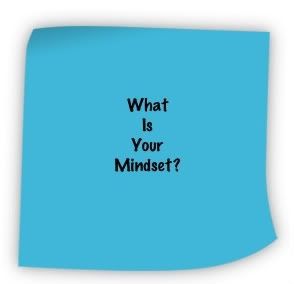 The mental part is the hardest with weight loss. I found that when losing weight I am so determined. When I get to Goal I tend to waver a little. I need to get back into my weight loss mindset and be hard on myself if I deviate. I need to get back into a set exercise routine and don't let myself say "No", "you can do it later", "you'll be okay you are under goal", "you can afford to eat that" because all these mental blockers are not helping me at all - quite the opposite.
My problem with my mindset is doing exercise at the moment - I know what I need to do - it is the doing that is the problem. Or the fact that I'm not doing is the REAL problem. I know that in order to maintain my weight I need to exercise for an hour each day at a moderate level. That is a workout for 30 mins and a 5km run (plus incidentals). So I just need to adjust and refocus and do!
Positive Mindset = good weight loss / maintenance.
What's on your post-it-notes today?