Saturday afternoon we had a massive storm. It's the worst I've seen in quite sometime. There are trees down and branches everywhere, the trees were flailing around and I thought one was badly damaged in the reserve behind us.
The start of the dark skies before the storm
The rain was very heavy and the wind was wild - the KFC bucket and sign down the road were blown away!

Today we had lots done at our house. The robe fit out for linen, bed 2 and our master bedroom.
Robe fit out
Greg's Walk in robe with mirror fronts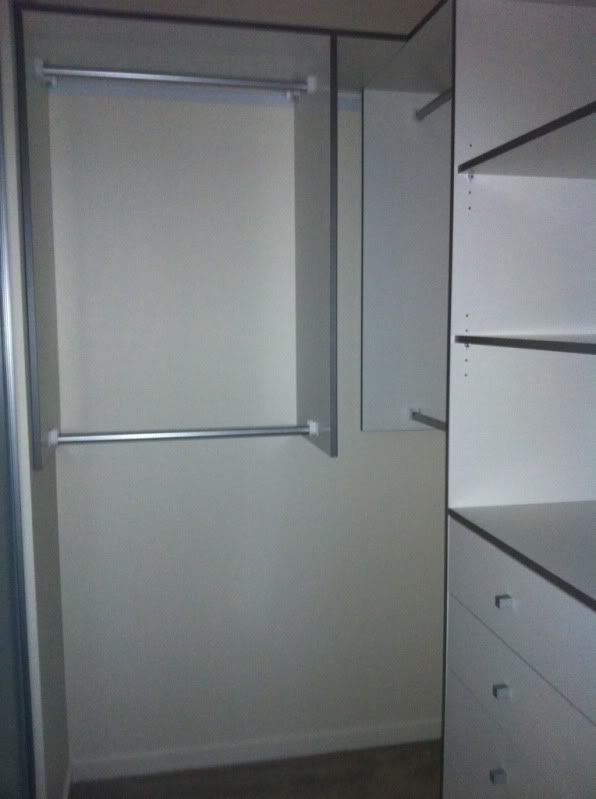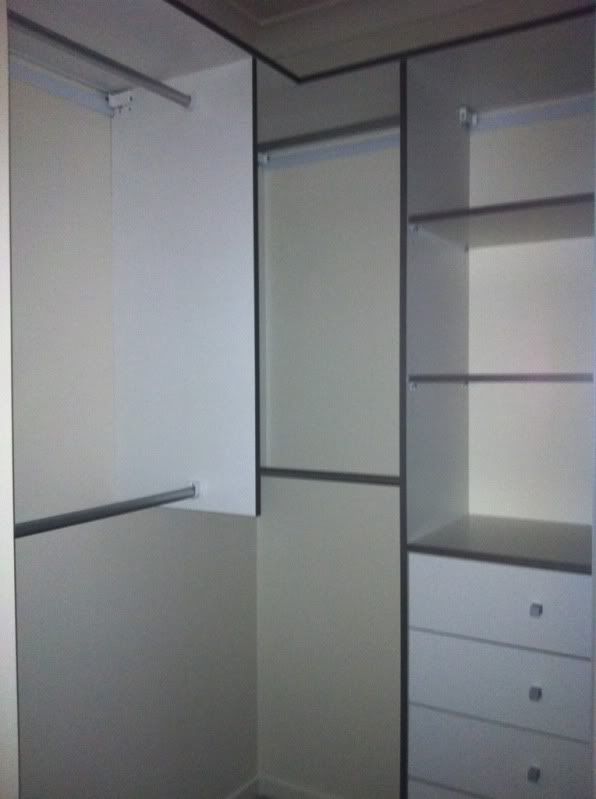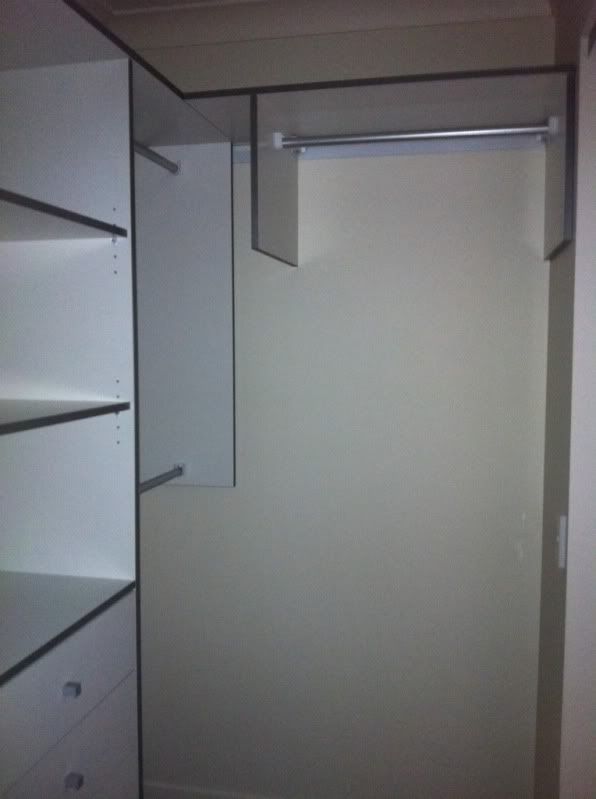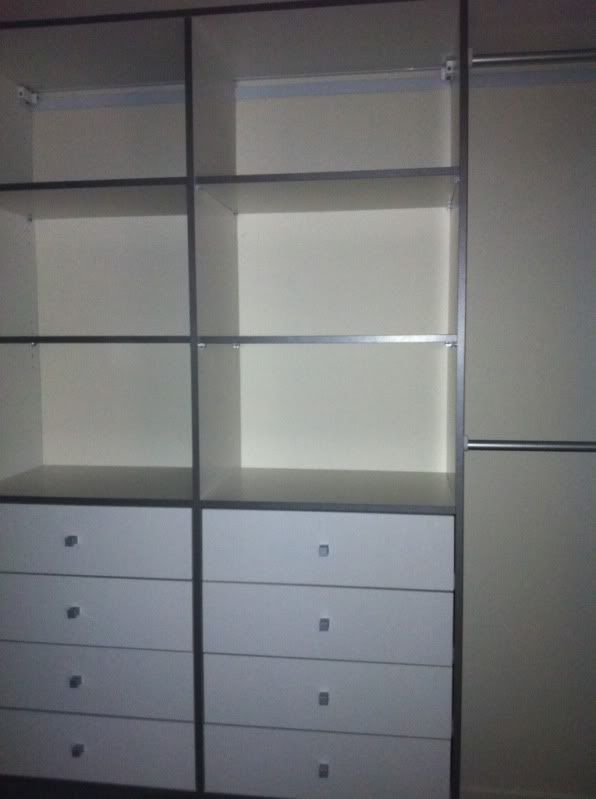 MY walk in robe


(above is the reflection of my robe from Greg's Walk in robe )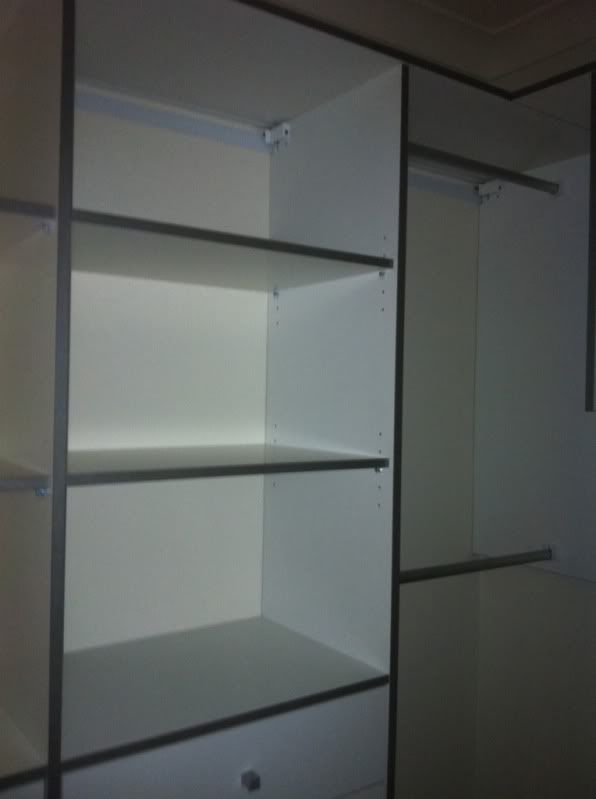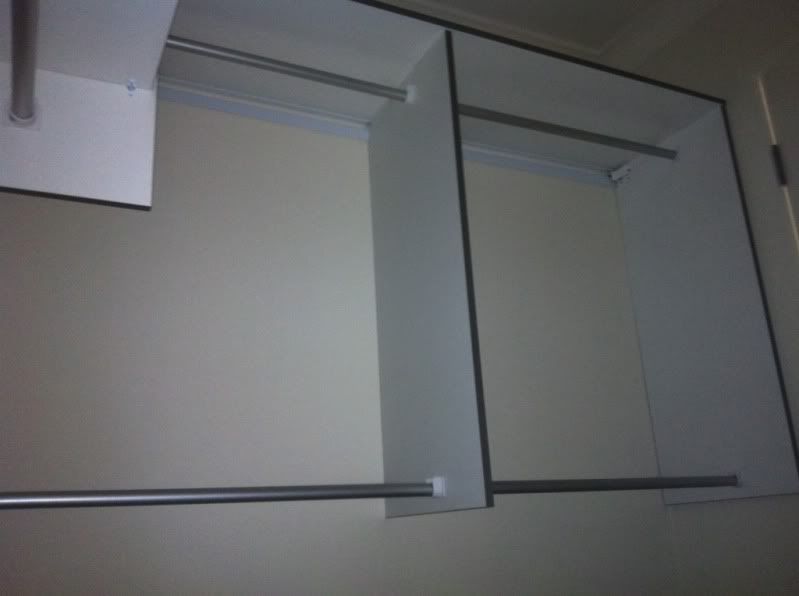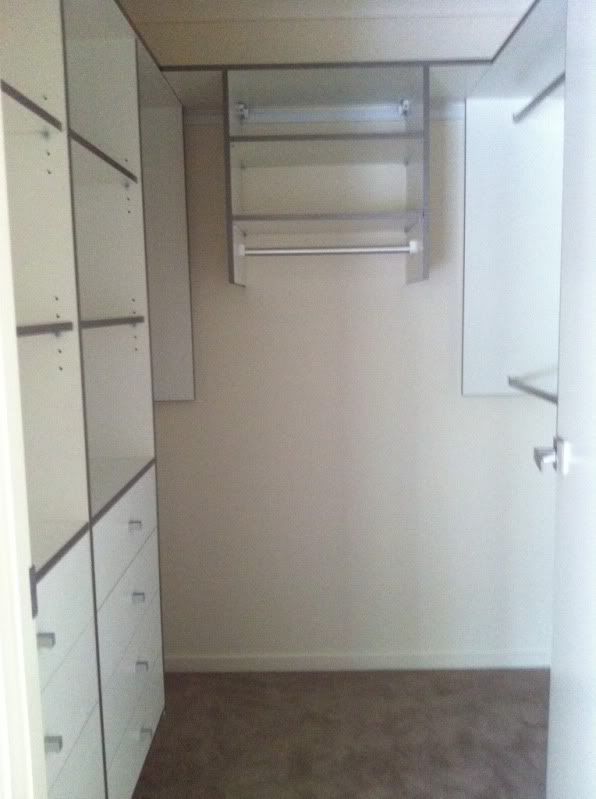 A spot for my hand bags above on the 3/4 hang for my shorty dresses (I'm not even sure if I can reach any of those shelves) I might need a step.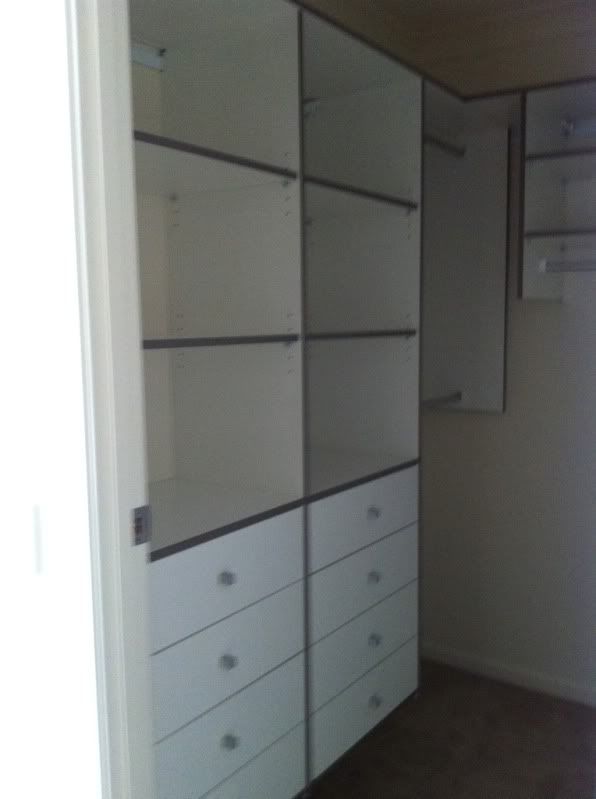 2 X 3 shelves and 4 draws for all my dainty stuff
Linen cupboard (doors to come)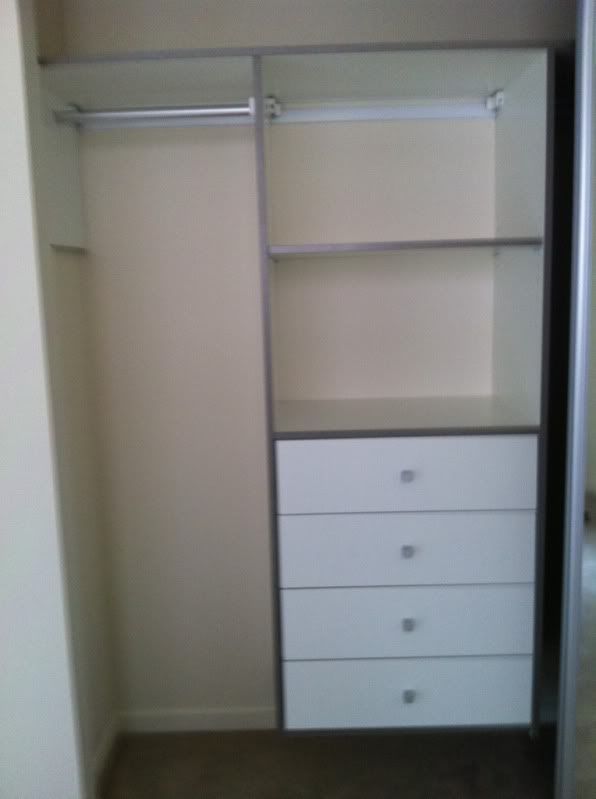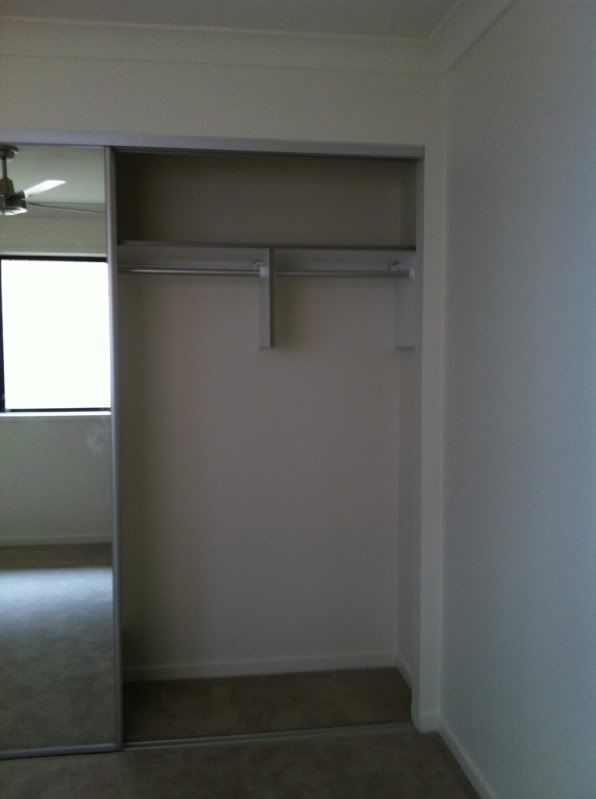 bed 2 robe
The security screens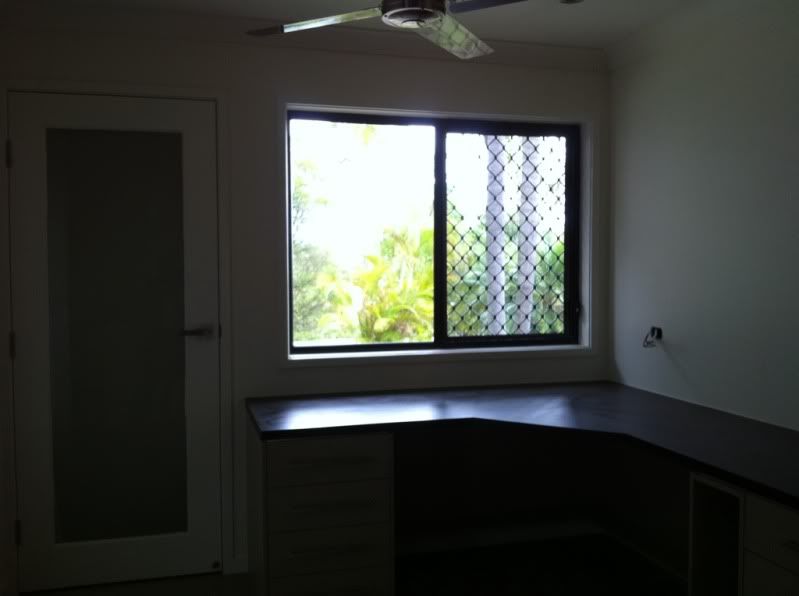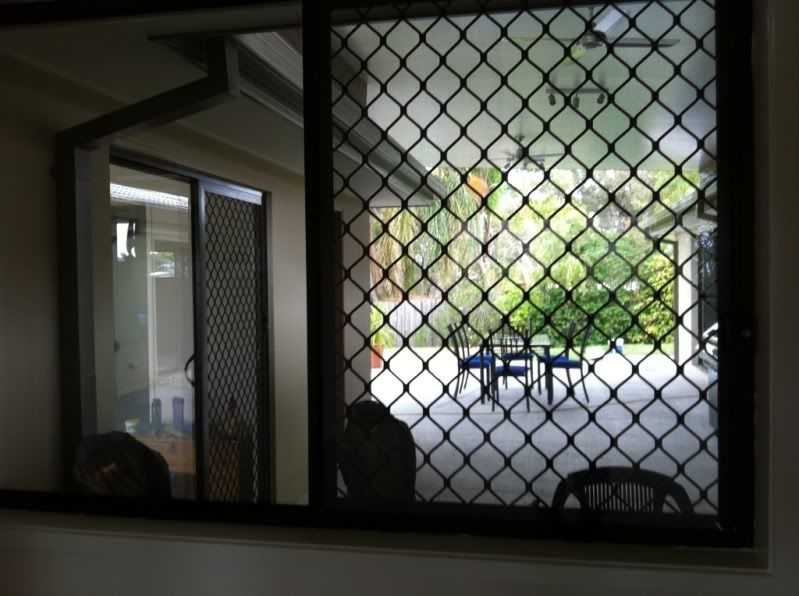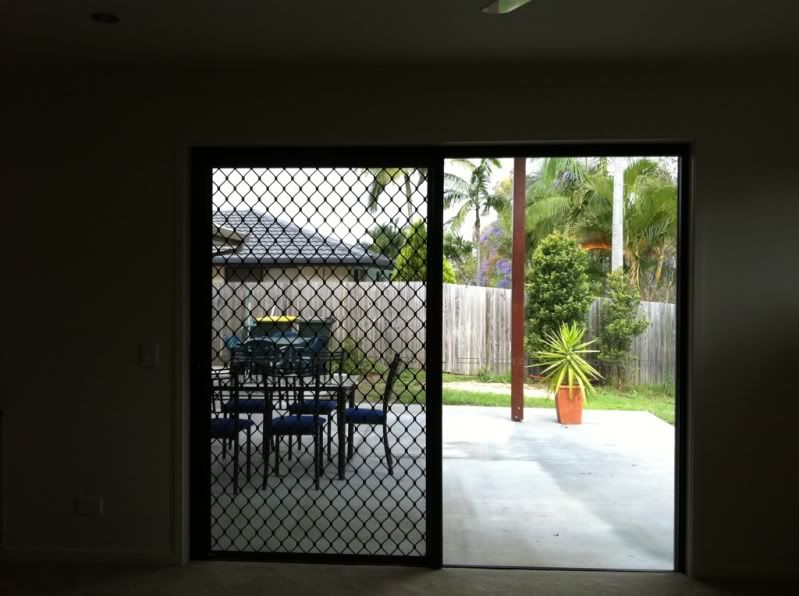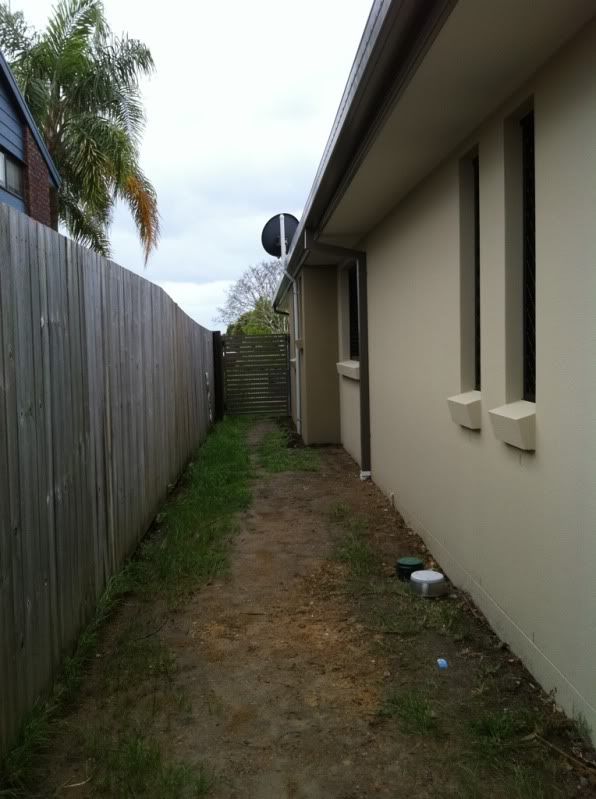 New paint down the side of the house. Colours used Dulux Stonecorp and Self Destruct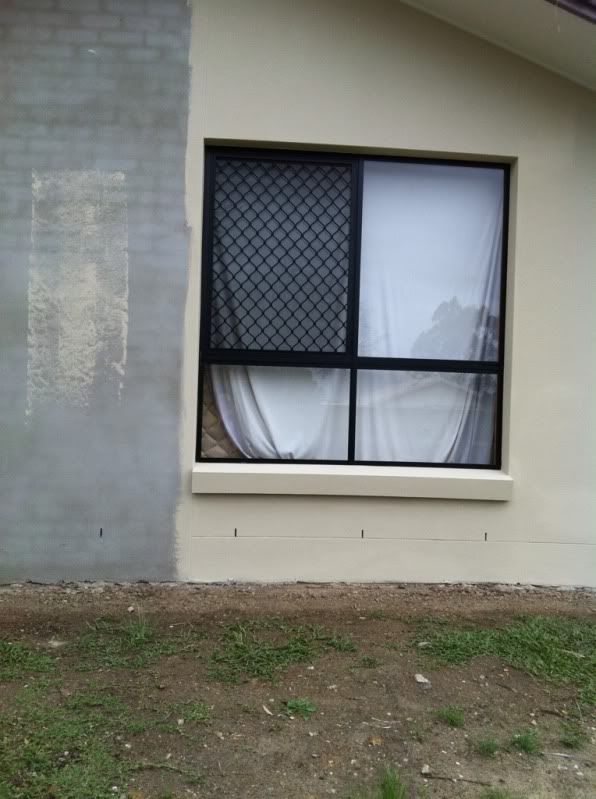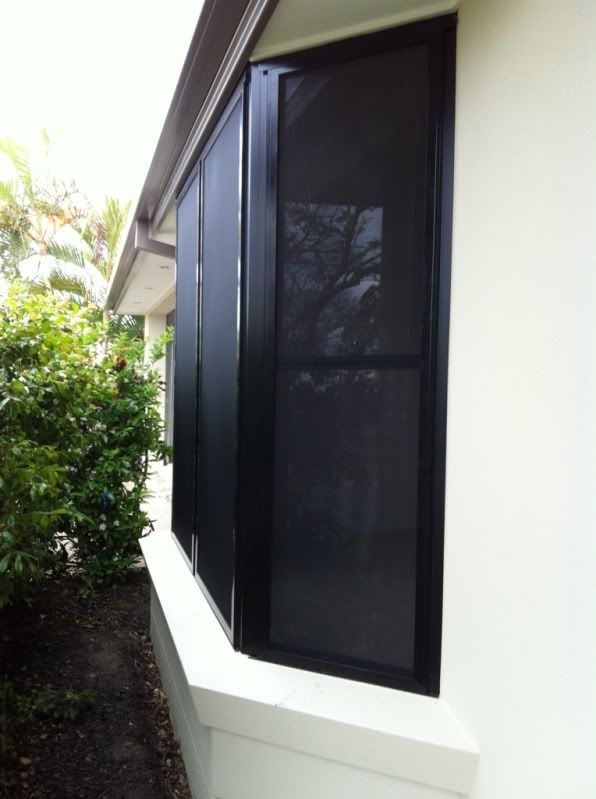 Superscreen (like crimsafe)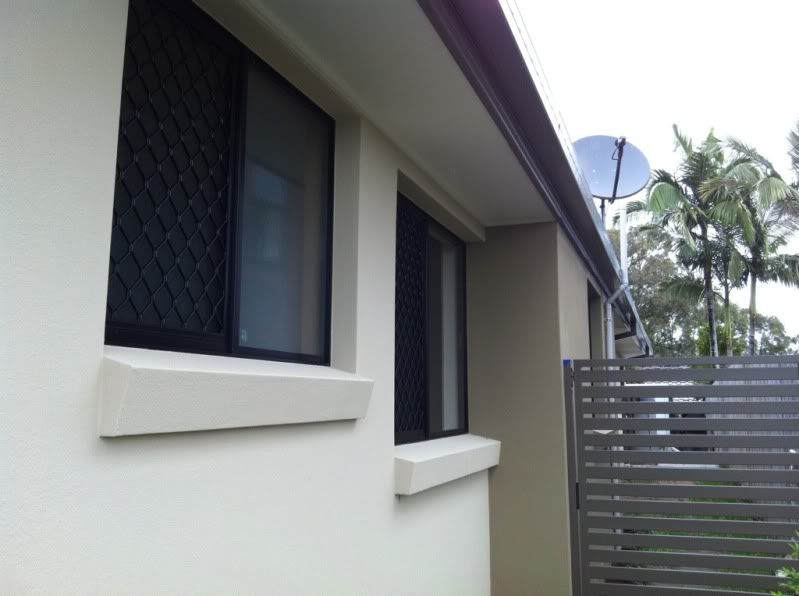 Carpet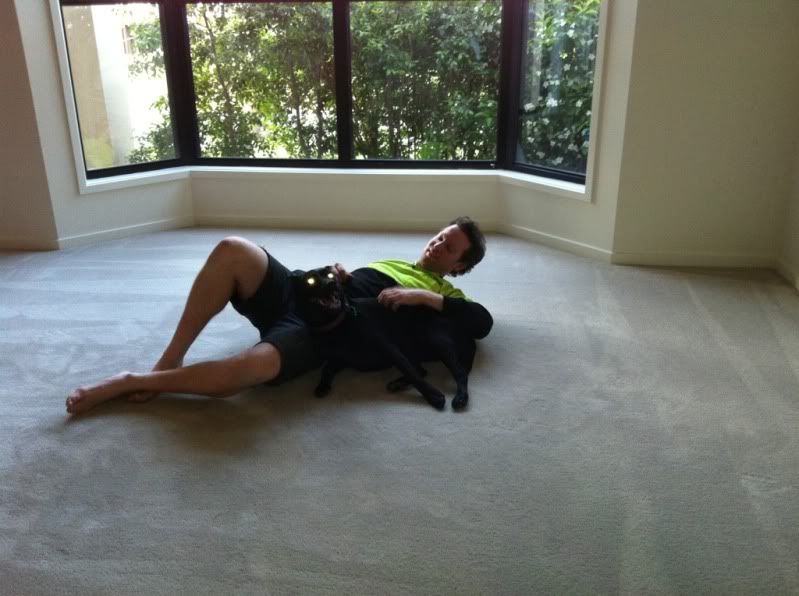 Greg and Sledge playing on the newly laid and painstakingly vacuumed carpet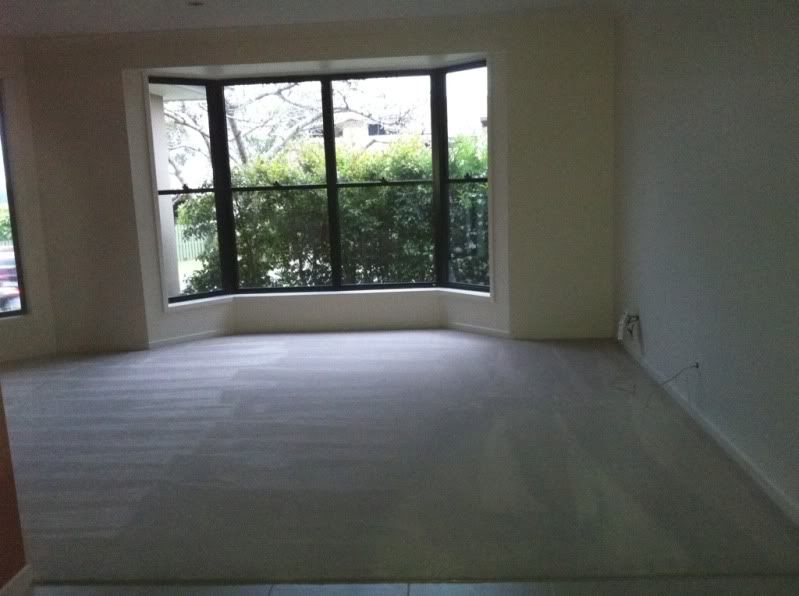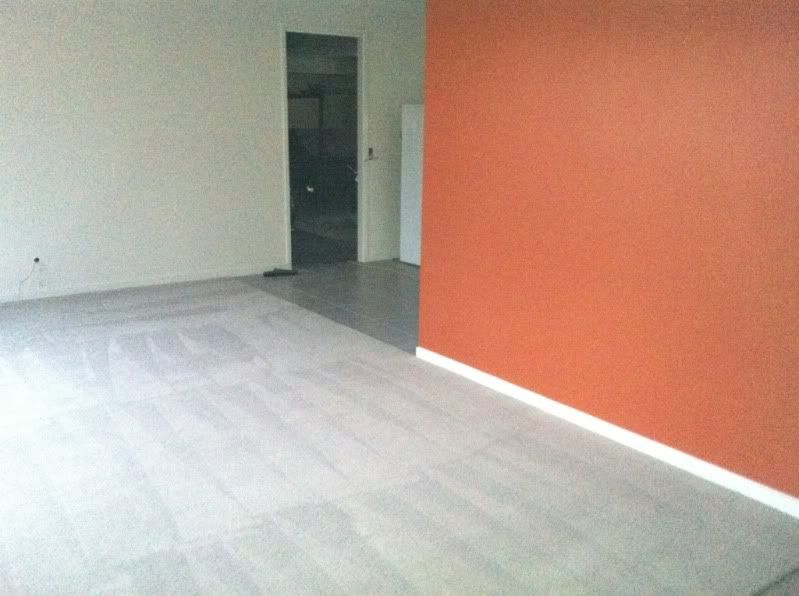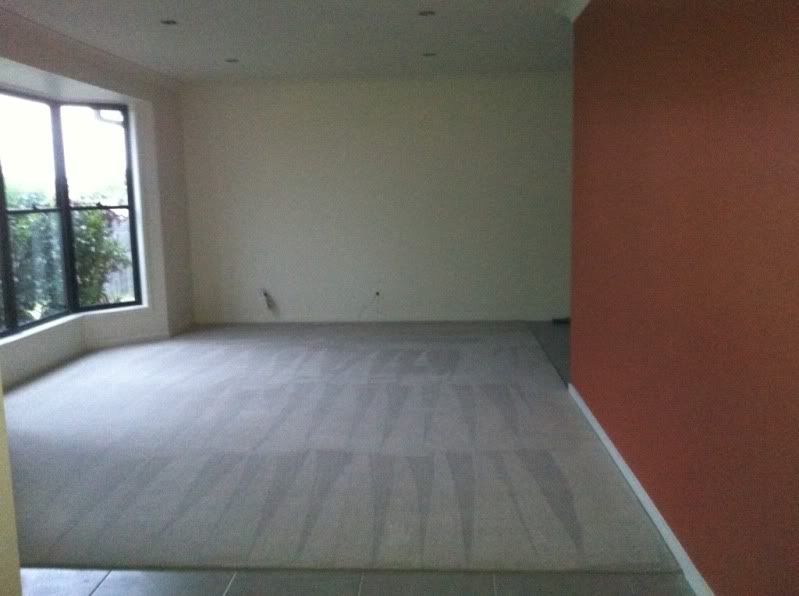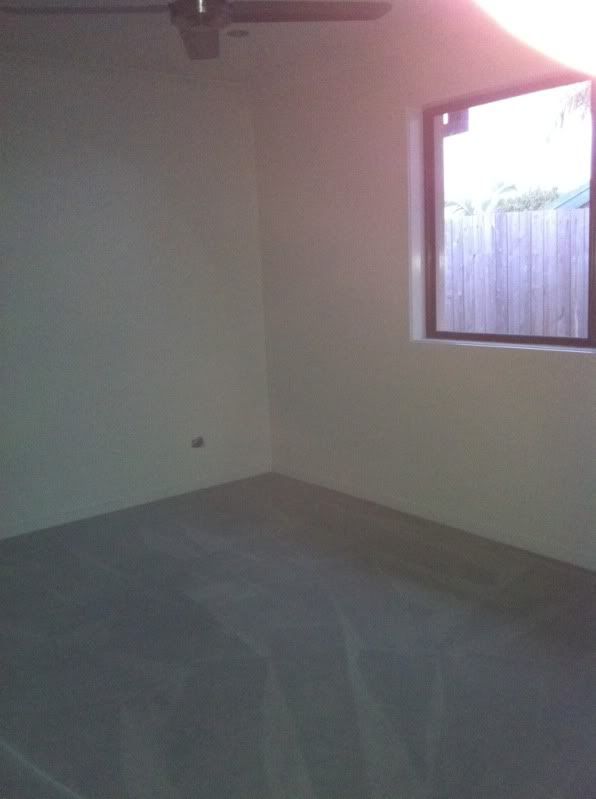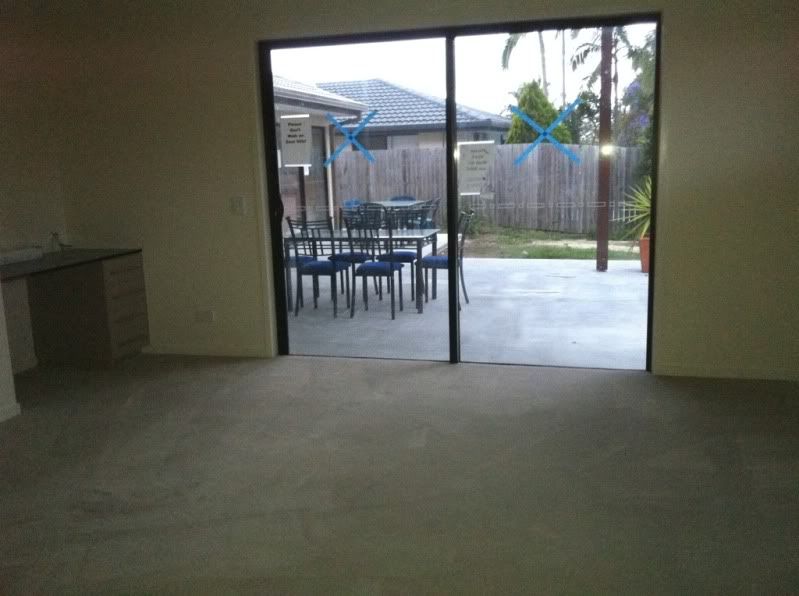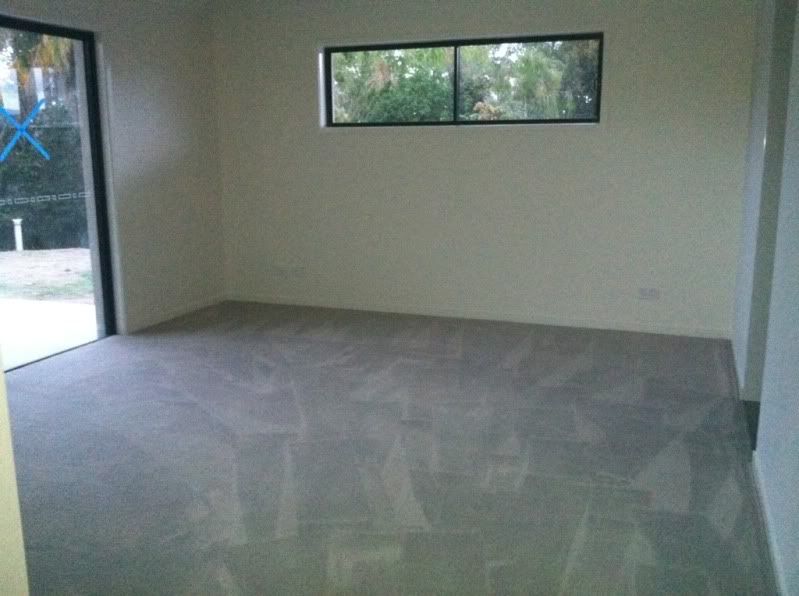 New carpet - Godfrey Hurst - Pale Stone
How was your weekend and Monday?