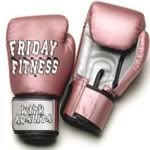 Last week I wrote about making time to workout and this week that is a prime commitment in my day.
This week is Mental Health Week (
9-15 October 2011)
.
Mental Health Week aims to raise awareness of the importance of mental health and well being in the wider community.
What is Mental Illness:
A mental illness is a health problem that significantly affects how a person thinks, behaves and interacts with other people. One in five Australians will suffer from a mental illness at some point in their lives.
A mental health problem also affects how a person thinks, feels, and behaves, but to a lesser extent than a mental illness. Mental illnesses are of different types and degrees of severity.
S
ome of these are:
anxiety
schizophrenia
bipolar mood disorder
personality disorders
eating disorders
depression
When we are mentally healthy we can:
form positive relationships
use our abilities to reach our potential
deal with life's challenges
A few tips to improve our mental health:
talk with someone about your feelings
exercise regularly
eat healthy meals
get enough sleep
spend time with friends and loved ones
develop new skills
relax and enjoy your hobbies
set realistic goals
talk to your Doctor about how you are feeling
This years motto in Queensland is:
Be Active - Get out and do exercise it lifts your spirit and physical and emotional health too.
Get Connected - talk to someone about your problems or issues. Go out with friends and family.
Stay Involved - take up an activity or hobby or reconnect with one you have not been participating in for a while.
Inspiration for physical health:
What I'm up to this coming week:
I am back to work this week and back to a normal routine. I have gotten back into regularly exercising too; now that we don't have much more to do at the house I can really focus on me.
Yesterday we got carpet laid and it looks awesome. We are looking at moving back in on the 29th October - Earlier than expected. We have lots to do before then. An exterior builders clean ready for security screens on Monday. Robe fit out is also on Monday. Next week our mirrors and splash back should go in. Plumbing final should be signed off today, electrical fit off and defect stage and painting touch ups in a week's time.
Things to do this week:
Write your inspiration list
Post your before photos
Find something that inspires you and post it.
Move more; Make "YOU" time by getting in more active activities than this week. It shouldn't be too hard to do this.
Try something new - it might be a new activity, food or something you've always wanted to try.
Make obtainable short term goals and stick to it.
Eat more vegetables and protein.
Consume less sugar
Exercise more
Photo inspiration:
Get inspired to lose:
Weekly Exercise:
Saturday - housework and renovations
Sunday - housework
Monday - Jillian Michaels 30 day shred DVD
Tuesday -
Jillian Michaels 30 day shred DVD
Wednesday -
Jillian Michaels 30 day shred DVD + vacuuming concrete for carpet
Thursday -
Jillian Michaels 30 day shred
+ vacuuming concrete for carpet + 2 hours of vacuuming carpet
Friday -
Jillian Michaels 30 day shred DVD
Pedometer:
Saturday: NIL
Sunday: NIL
Monday: 2pp 14567steps 8.54km
Tuesday: 1pp 11787steps 7.54km
Wednesday: 2pp 15596steps 9.98km
Thursday: 4pp 18902steps 12.09km
Friday:
Help inspire me to get back to 50kg. (I have 3kg to go)
How are you feeling this week?
Try and make time and do something for yourself!