Since Diminishing Lucy is no longer doing her Fat to Fit meme - I thought I still needed one where I could record all my fitness and diet related activities.
So I have come up with
Friday Fitness with Adalita
(Me), So I hope you will hop on the blog train and tell me about your achievements or troubles in relation to fitness and diet.
I have started a new challenge this week with the ladies on the Weight Watchers messageboards. I need to get my weight back down under 51kg. I am disgusted that it is currently over 54kg.
So it's back to basics for me and I need to regain my motivation and get moving back under 51kg (1kg under my goal of 52kg). My problem is I haven't been exercising enough! So it's time to get off my arse and get moving!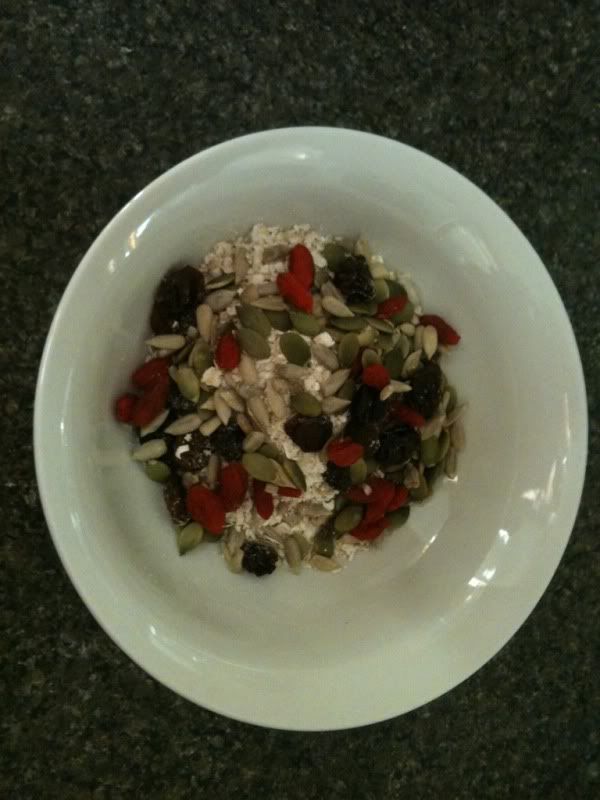 weight wise oats with pepitas, sunfower seeds, raisins, and goji berries.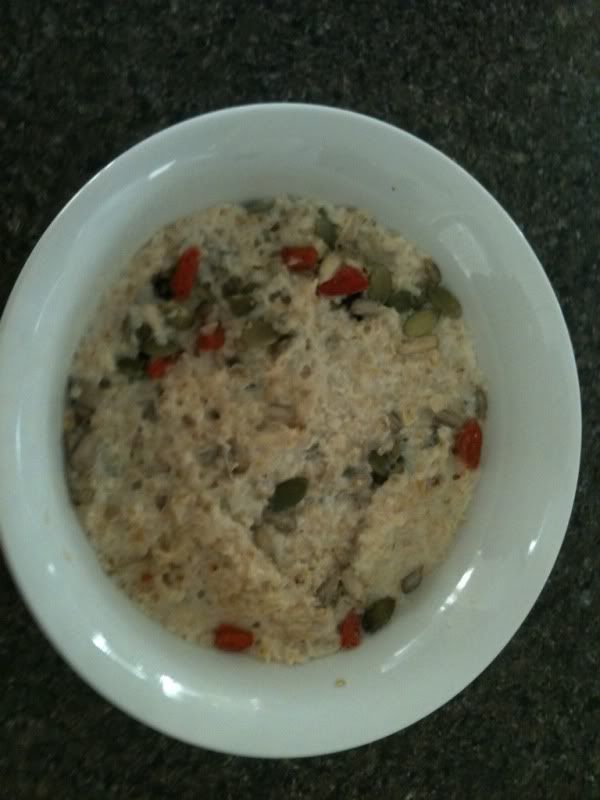 cooked with 1/2 cup of physical no fat milk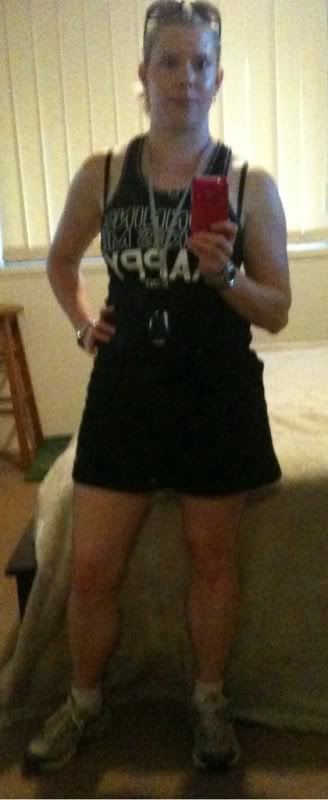 Me after the 2km cross country run today
It has been sometime since I have posted my measurements and pedometer readings I thought I better start.
MEASUREMENTS
30/4/2011
Breast - 89.5cm
Waist - 71cm
Hips- 85cm
Arms - Left -26.5cm Right -26cm
Thighs - Left -50.5cm Right 51cm
Weight - 54.8kg am 54.6kg pm
| | | | | | |
| --- | --- | --- | --- | --- | --- |
| | | | | | |
| | | 7141 | 4.57 | 0 | 0 |
| Thursday | | 12753 | 8.16 | 1 | 1 |
| | Nil workout | 10863 | 6.95 | 0 | 0 |
| | | | | | |
| | | | | | |
| | | | | | |
| | | 12636 | 8.01 | 2 | 2 |
DAY

WORKOUT

STEPS

KM

PRO

POINTS

TOTAL PP

13021

8.33

1

1

14731

9.42

2

2

2km run

18997*

12.15

3

3

Cleaned house

50 minute workout


no pedometer

--

--


7

hanging plasterboard

sweeping 6 hours

demolishing kitchen, removing plasterboard


no pedometer

--

--

25


Monday
























So join in and post your fitness regime and other diet related information