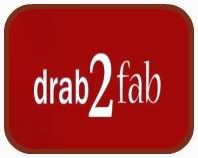 This weekend we are getting our kitchen and study measured up for cabinetry!
Here are the preliminary sketches that we have done for the design. I need to go and measure up the area to see if it will work!
I am very excited about getting things finished.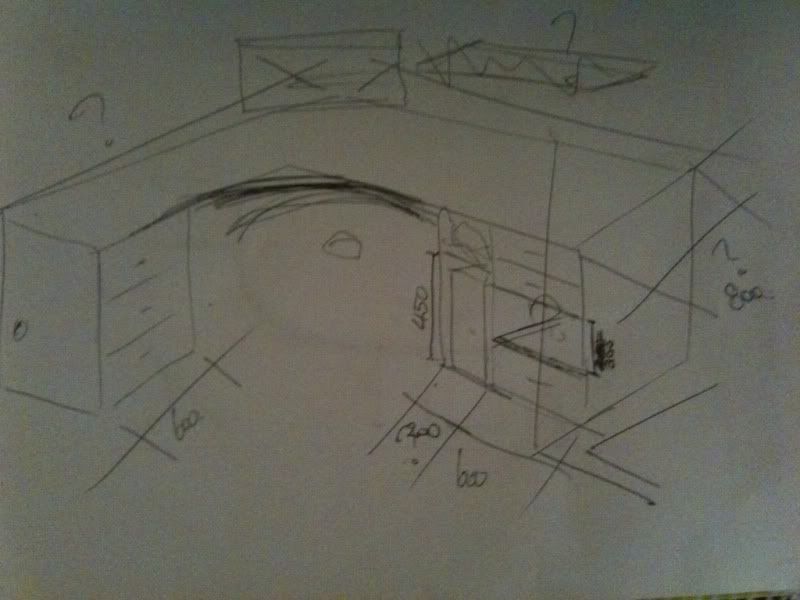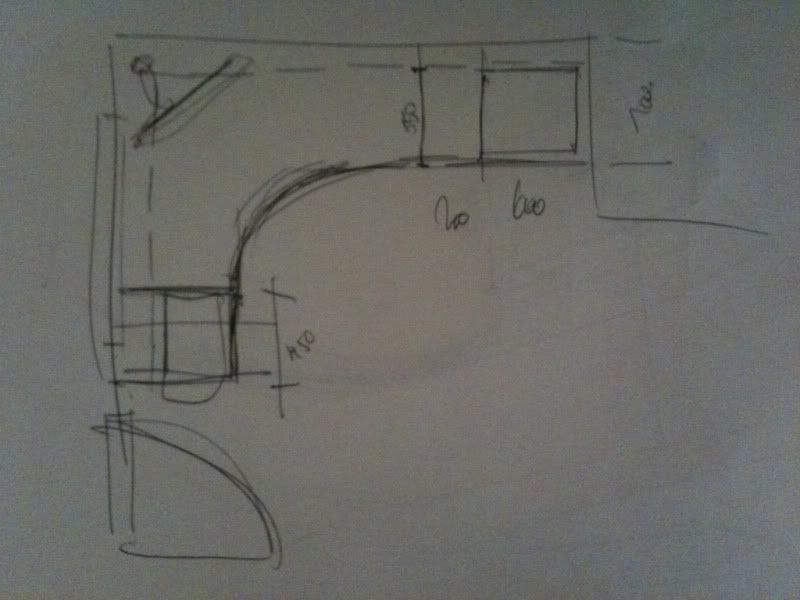 top overview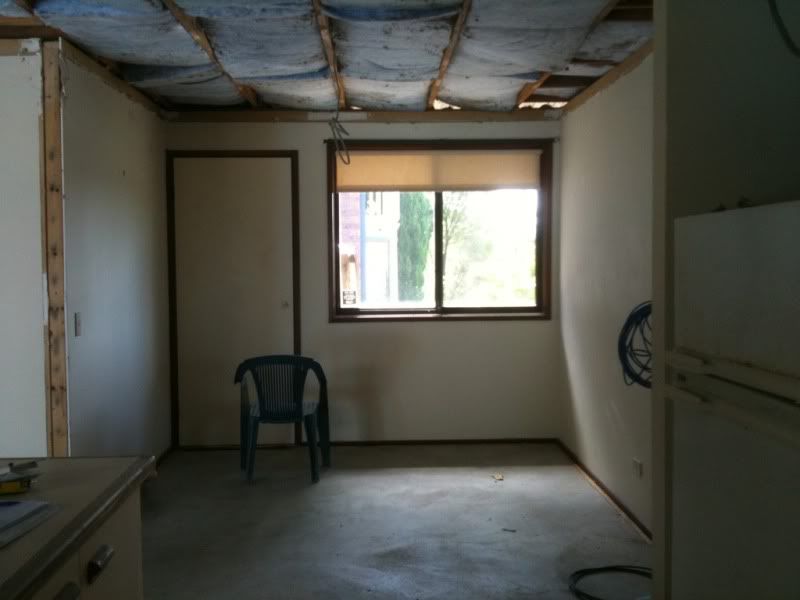 I don't have a photo of the study finished this is the best one I have!
The next step is appliance shopping! Oh, I can't express how excited I am!