Renovations Madness Day 3 was a family affair. We had the in-laws over (well mine anyway) to help with the heavy work. We definitely made light work of the de-bricking. What would have taken Greg and I two days to do; we finished in three hours. Just before the rain decided to fall.
We enjoyed out friends wedding that afternoon; which the weather cleared up for.
Me giving the hammer drill a go (it was really fun)!


Greg and Russ giving our Canadian Dreamy some strife. "That's not how you do it!"
Christina finished with the last barrow load of bricks for the day!
Kirsty's after a tradies wage, proving she can work just like the boys!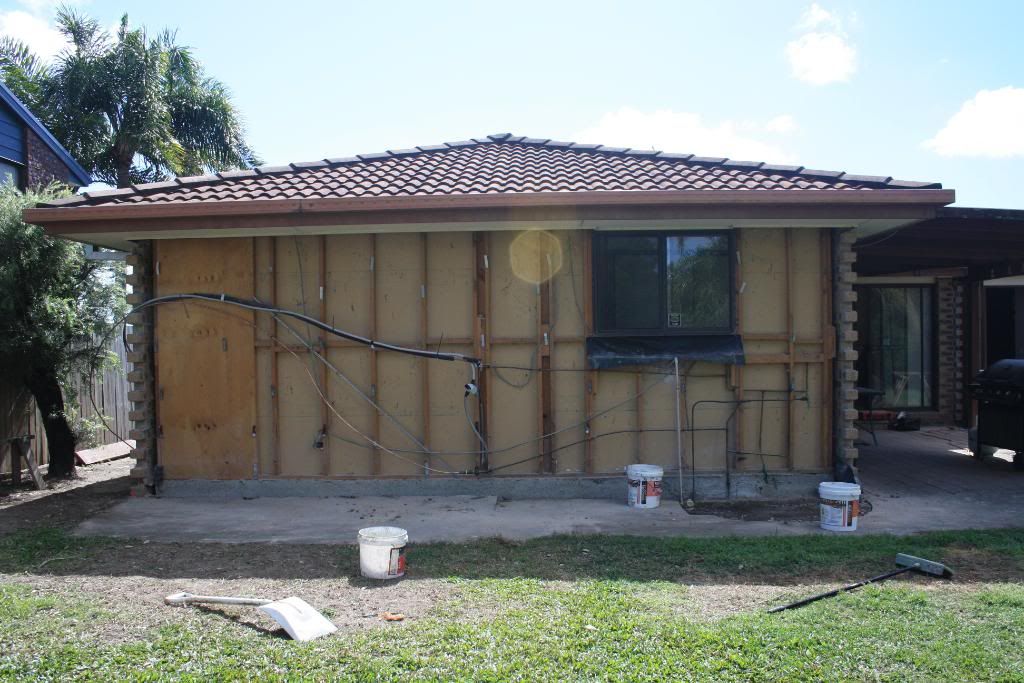 Monday Moments
This morning the skip was swapped over and It was a great feeling as that we are part way through our renovations. Lots and lots to go though but I am looking forward to it!
The full skip bin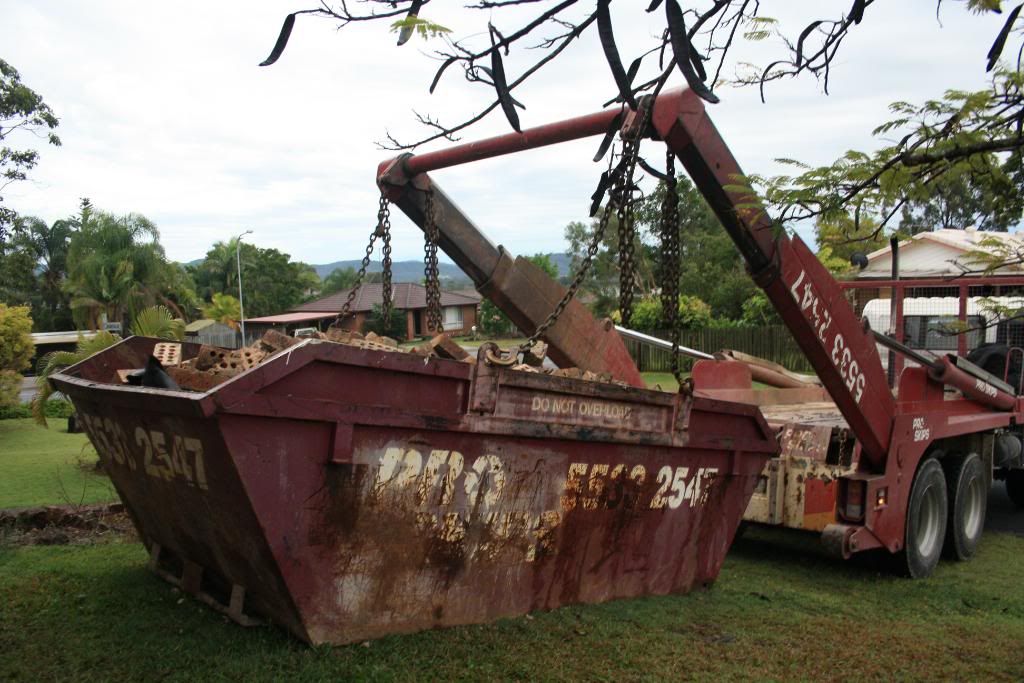 Skip bin removal
New empty skip bin
Bye, bye Bricks!