Currently I am Blogging on my dressing table, yes on the dressing table you read right. As we are heavily into our renovations I am are currently staying across the road at my in-laws in the granny flat. The only space we have for my computer is on top of the dressing table. So I am standing typing, it is a little inconvenient and has reduced my computer time by 50%.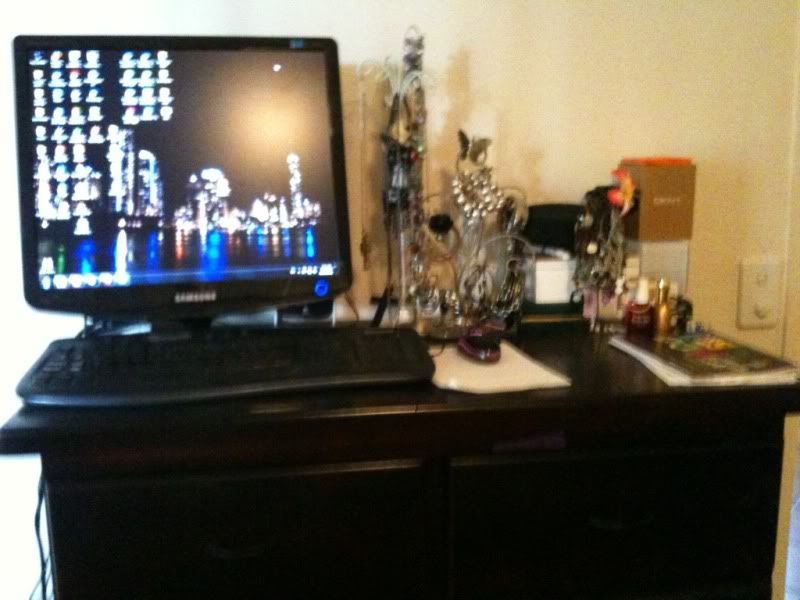 I also blog on my iPhone using iBlogger and later edit on my PC to add images and other stuff. this is great as I can compose on the run when an idea pops into my head and thrash it out later.
I am looking forward to creating a new study, filled with great organisational items.
HERE are some of my ideas:
I like the wall behind the desk!
I'm wanting to get white or black folders and boxes. I have a kikki k voucher to spend before June 2011.
I really like this one!
Where's your blog spot? Where do you like to read and write blogs?