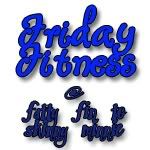 Last week I spoke about surviving a plateau.This week I am examining diet and the effect of sugar.Excess sugar has caused me to gain 4kg in the past 8 months. I need to do something or it will get worse.
I had cut out a lot of sugar out of my diet last year but with the effects of some of the artificial sweeteners some of those old habits have crept back in. So now I'm cutting out as much of those as possible. I'm only eating naturally occurring sugars.
So that means fruit and honey are the only naturally sugary foods I'm consuming.
If the items aren't in my home I'm less likely to consume them. Just like Coke. Sadly this has snuck back into my diet and has caused me not to loose any weight and go into maintenance mode.
Here is what I'm going to eat:
Liquids
Water
Low Fat Skim Milk
Soda Water & Lime juice (fresh)
1 cup of coffee no sugar or sweetners with a dash of milk
Protein
Lean meat and lean chicken
Eggs
Turkey breast
Seafood (fish, scallops, prawns, calamari)
Fruit
Strawberries
Raspberries
Blueberries
Pineapple
Bananas
Apples
Carbohydrate
Rice
couscous
Quinoa
whole wheat pasta and flour
Potatoes
Oatmeal (regular, not the quick oats)
Sweet Potatoes
Vegetables
Broccoli/broccolini
Cauliflower
Cabbage (red or white)
Green Beans
Carrots
Onions
Capsicum
Mushrooms
Lettuce
Tomatoes
Celery
Chilli
Herbs
What I'm up to this coming week:
It's crunch time we have approx a month to get everything done so we can move in. I'm going to be cleaning my arse off.
Next week my parter Greg has the week off so we can wrangle all the trades into finishing up. I'm so glad we gave in and are paying for one of our mates to paint the interior. I'll be happy if I squeeze a daily workout and 3 runs next week.
Things to do this week:
Write your inspiration list
Post your before photos
Find something that inspires you and post it.
Move more; Make "YOU" time by getting in more active activities than this week. It shouldn't be too hard to do this.
Try something new - it might be a new activity, food or something you've always wanted to try.
Make obtainable short term goals and stick to it.
Eat more vegetables and protein.
Photo inspiration:






Get inspired to lose:
No change this week in measurements. I need to up the exercise and cut the alcohol and sugar again.
Weekly Exercise:
Saturday - housework and renovations
Sunday - housework and renovations
Monday - Jillian Michaels 30 day shred DVD
Tuesday -
Jillian Michaels 30 day shred DVD
Wednesday -
cleaning gutters, windows and weeding garden 4 hours
Thursday -
cleaning gutters 2 hours
Friday -
Jillian Michaels 30 day shred DVD & vacuuming all dust and debris from renovation
Help inspire me to get back to 50kg. (I have 3.5kg to go)
Are you going to cut sugar and alcohol?