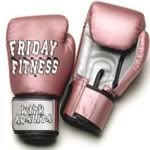 Last week I wrote about planning exercise. This week I am discussing the dreaded plateau. My Weight Watchers Leader says she doesn't believe in plateaus. She says that it is you relaxing into your plan and getting into old habits; all you need to do it shake it up. Well, HMMPH to that! I'm in a HUGE plateau. At least I'm maintaining and not gaining.
So how do we avoid a weight loss rut?
To break through exercise plateaus:
Increase exercise intensity - push yourself a little harder, maybe you have got complacent with your level of intensity.
Take a break – don't over train, workout too much can cause your weight loss to stall
Try new exercises - get a new DVD, try a new class or find some new exercises on the internet and print them out.
Mix up your routine, change the order of exercises, your body might be used to doing the activity in an order. if you change what you do and possibly the time of day you do it might help too.
Take some time to do a different activity you have never tried - rock climbing or cycling.
To break through diet plateaus:
Eat more frequently, don't skip meals
Eat different foods
Drink more water
Cut out sugar, salt and high carb foods.
WRITE IT DOWN
If you are still stuck you might be accidentally eating more than you thought. This is why writing down everything helps us keep accountable and might see that handful of chips there that softdrink there. Remember every taste, lick, sip and suck counts!
Remember last week I said; "it takes at least 21 days to form a habit. Don't give up at setting you new habit before you've given it time to form.
"
Things to do this week:
Write your inspiration list
Post your before photos
Find something that inspires you and post it.
Move more; Make "YOU" time by getting in more active activities than this week. It shouldn't be too hard to do this.
Try something new - it might be a new activity, food or something you've always wanted to try.
Make obtainable short term goals and stick to it.
Eat more vegetables and protein.
Photo inspiration:
no matter the weather get out and exercise
have fun with exercise
Weekly Exercise:
Saturday - housework and renovations
Sunday - 16.4km ride to the beach housework and renovations
Monday - Jillian Michaels 30 day shred DVD
Tuesday -
Jillian Michaels 30 day shred DVD
Wednesday -
Thursday -
Friday -
Jillian Michaels 30 day shred DVD
Help inspire me to get back to 50kg. (I have 3.5kg to go)
How are you planning your exercise?