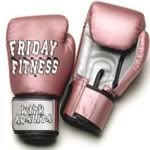 Why is it when ever I start a new exercise routine something sabotages it?
This week I have a cold - it is one of the worst I've had in ages. When I'm feeling sick I tend either to go two ways. Eat loads of junk food or hardly eat at all. Neither of these options do me any good.
What I should be doing instead:
eat a rainbow of fruit and veggies to combat being sick
resting / get more sleep
drink plenty of water
take multi vitamins to help combat the cold
I've been drinking ginger tea and eating more chilli and garlic to help too. (at least it will keep the vampires and bats away)
wash your hands regularly to keep those germs away and dry them thoroughly
RELAX
Things to do this week:
Write your inspiration list
Post your before photos
Find something that inspires you and post it.
Move more; Make "YOU" time by getting in more active activities than this week. It shouldn't be too hard to do this.
Try something new
Make obtainable short term goals and stick to it (doing)
Eat more vegetables and protein. (doing)
Inspiring quotes:
My new plan:
Exercise at least once a day
Eat at least 5 serves of vegetables a day (one cup = one serve)
Have protein with every meal (part of the Weight Watchers ProPoints Plan) (a serve of lean meat is palm size) Protein can be chicken breast, turkey breast, eggs, fish, low fat dairy, whey protein and lean red meat.
Eat 6 meals a day
Drink at least 2 litres of liquid (not diet soft drinks I no longer consume these do to their health risks) Can be water, soda water, ginger tea and coffee (limit of two per day).
Stick to two alcoholic drinks only 2 days a week
Let's get me back under 50kg.
EXERCISE REGIME
Saturday - Jillian Michaels 30 day shred Level 2, cleaned the house
Sunday - Jillian Michaels 30 day shred Level 2, helped at house with renovations, marking
Monday - sick
Tuesday - sick
Wednesday - sick
Thursday - sick
Friday - sick
MEASUREMENTS
(no measurements done this week as I'm sick so I'm leaving up last weeks)
05/8/2011

Breast - 89cm sts
Waist - 70cm -1cm
Hips- 84cm -1cm
Arms - Left -25.5cm -0.5 Right -25cm -1cm
Thighs - Left -51cm sts Right 51cm sts
Weight - 53.0kg Friday am

How do you overcome sickness?
What sabotages your regime and how do you combat it?