Renovations DAY 1 have started today. The Austar dish is currently being moved to another location as that part of the roof will be added to in the months to come. Walls will come down too. Footings are to be started on the 14th so all the brickwork needs to be removed before then. Yay fun. I'm sure the skip will fill quickly.
This will be a long and tedious process as my partner is doing a lot of the work himself. So my weekends are going to full of labouring.
All I can hear is the clunking of work boots on the tiled roof. The dog is hiding on the bed.
I'm sure our neighbours will love us!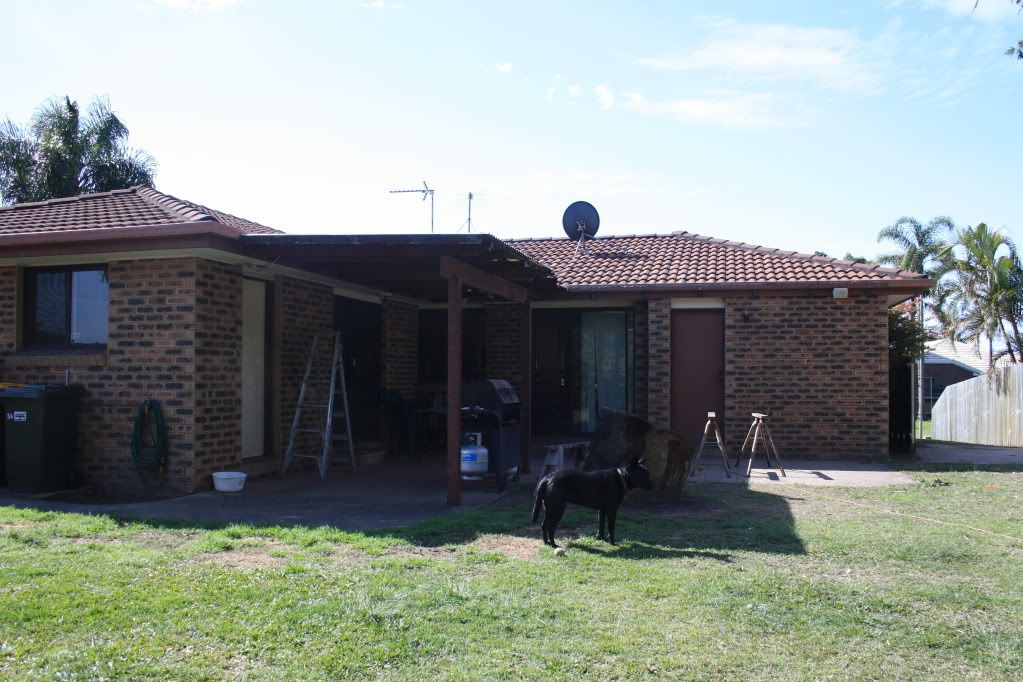 Goodbye Pergola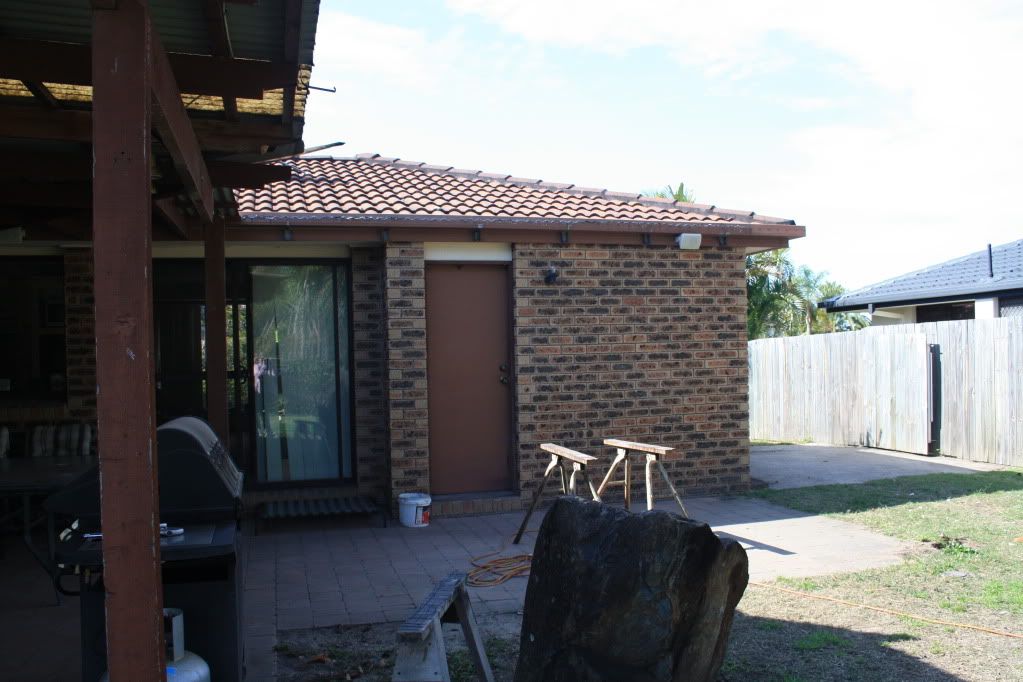 I stood on the edge of the pavers and held a beam above my head while Greg took down the shoddily built pergola.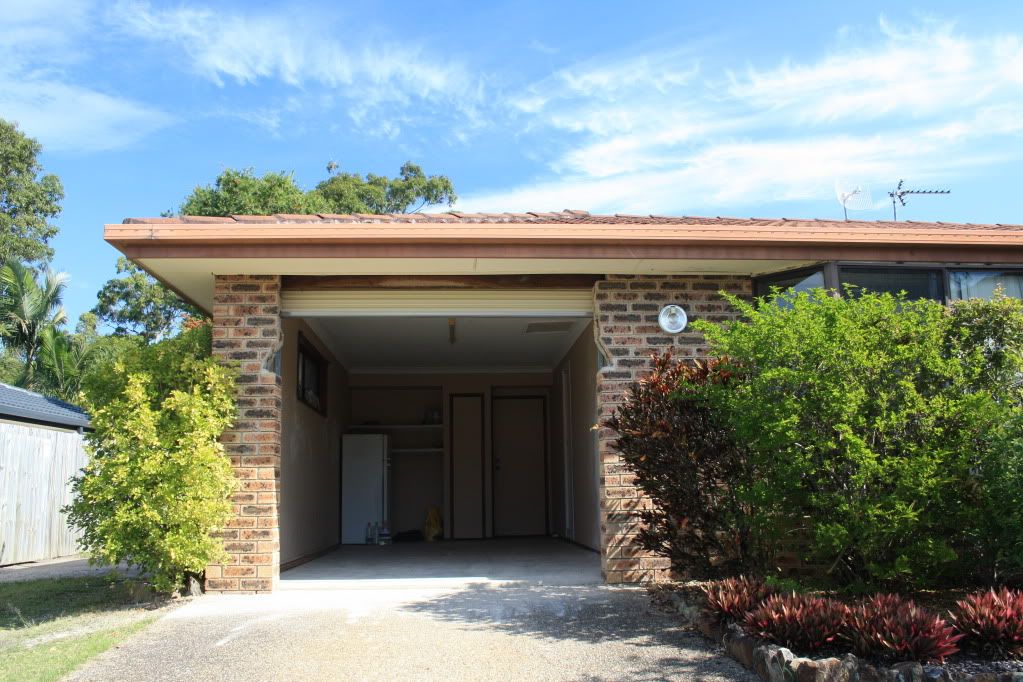 The feral arch is no more! Yippeee!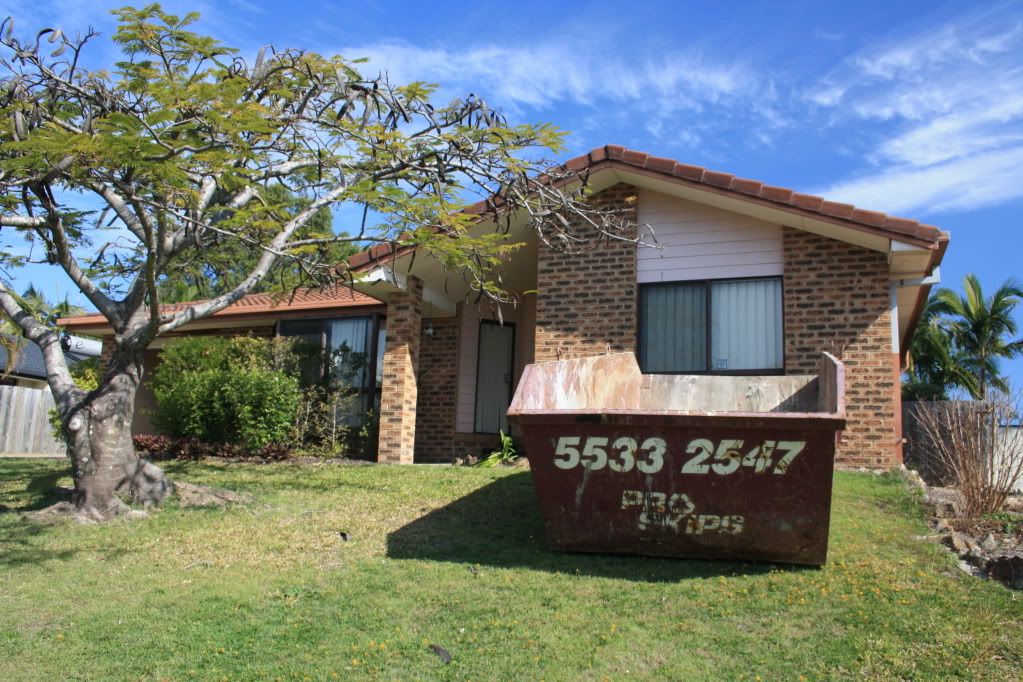 The lovely view from the street of the skip bin.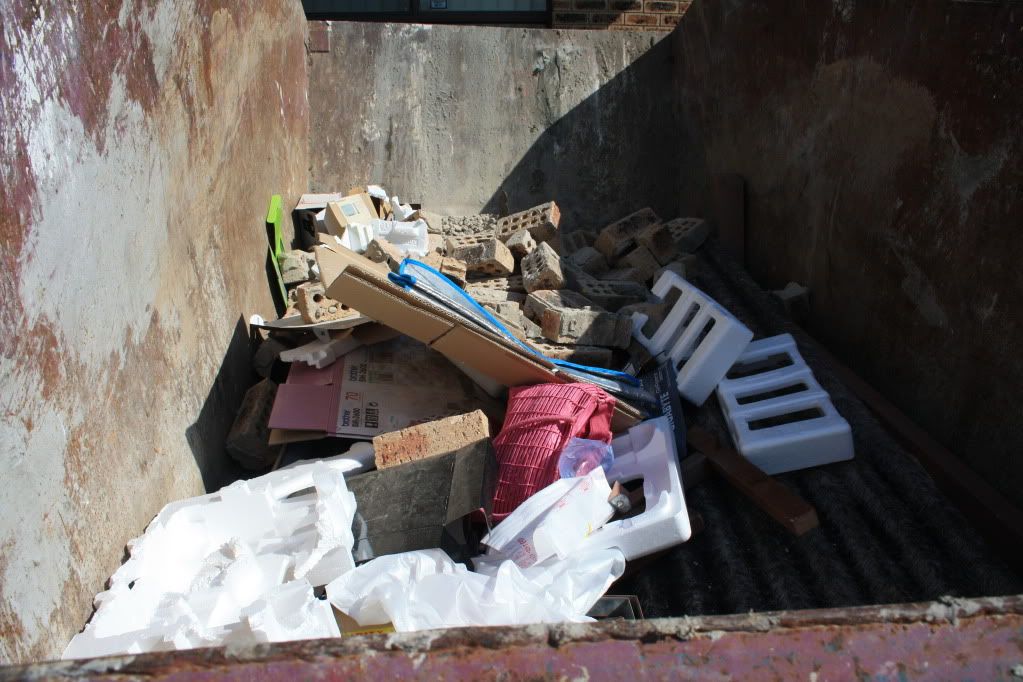 Day 1 of What's in the skip bin: Boxes, foam packaging and various items from the garage.