Christmas Fill In

My Christmas was very busy, I spent Christmas Eve day with my Bestie Candice and her daughter Danika. Danika got a dog (a 2 year old Maltese named Lucky) from her Mum for Christmas and I gave her some books that I loved as a child. We all went for a walk down to the park with the dogs, made some mini cupcakes and got a surprise invite to a teddy bears picnic from my sister in-law which was great all the dogs joined in too.

As the Ives tradition of going out to dinner on Christmas Eve, we went back to one of our old haunts Mirrors. Mirrors is a trip back in time to the 1970's its all decked out in 70's plush lounge seats and mirror lined walls. The food there is to die for. I ordered Surf and Turf - I have only just started eating Prawns this year. The meal comes with the biggest side of vegetables ever. I'm sure they are all cooked in honey though as the potato is very creamy too. But to die for! I had a few drinks and topped it off with a frangelico coffee. YUMO!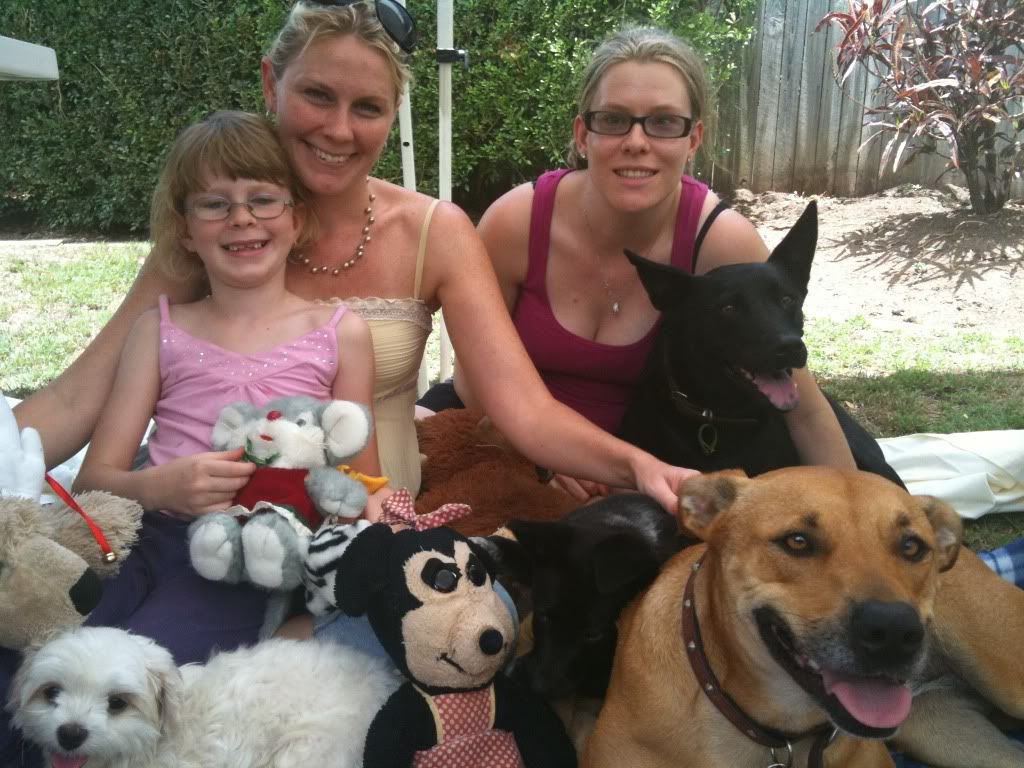 Christmas Day

We spent the morning at my Mums house and had lunch across the road at the in-laws. I managed to only go over my points by two. Including a few drinks. I scored big time for presents. My partner Greg got me a really expensive Knife Block set and Chopping Board. My parents bought me a sexy nighty from Peter Alexander, Salt and pepper shakers, and a few other items that have slipped my mind. My sister got me a 4 ingredients cook book, Sex and the city limited edition perfume, a scarf and a coffe mug set. From Greg's Parents I got a $100 Myer voucher. Greg's Sister Kirsty and Dreamy got me a nice Mortar and pestal. We spent the afternoon and evening playing board games and drinking.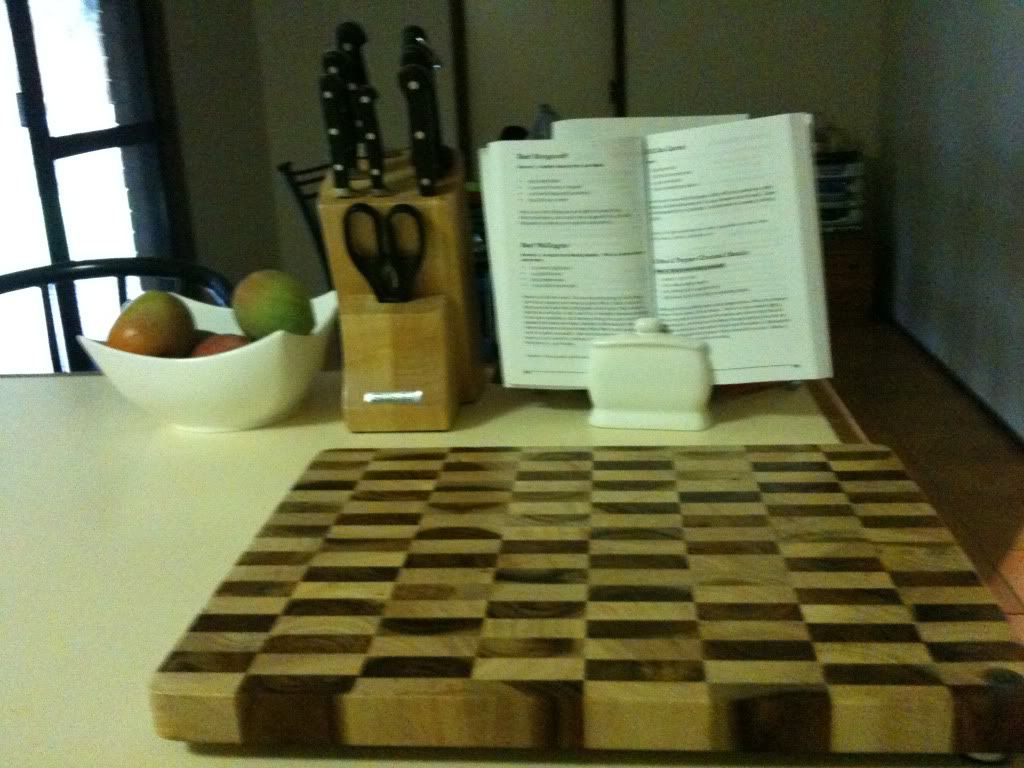 Boxing Day

A day for recovering. I don't think I did much watched a few movies and then had dinner and drinks across the road.
We had Indian at the local Indian restaurant we like to call Mrs Indian but is named Anand Sagar and is the best Indian on the coast and has won awards. We don't even need to look at the menu as we usually order the same. We tried a new dish Tandoori Dahl and it was brilliant.
Monday 27th December 2009

I was woken at the crack of dawn to drive to Coffs Harbour to spend the night and next day with Greg's Uncle and girlfriend Julie (who happens to be Christina's best friend of 45 years). Christina and Rusell followed us down as Greg knows all the short-cuts. The nearly 4 hour drive was tedious with holiday traffic and the roadworks along the way. We arrived just in time to go to the beach and for it to start raining again. The water was too cold for me to swim in so us girls sat and chatted. We had lunch at the Hoey Moey (I always wanted to go there as all the bands talk about how rough it is. Thankfully we went in the daytime when no bands were playing. We went up Mt Coramba as Greg wanted to do some downhilling the next day. The 4wd track up there was enough to put me off driving it the next day and pleaded Greg not to do it! We then went for an explore along the harbour and saw the Mutton Birds nesting. It was cold , drissling and windy. But a nice view.

We went to the local surf club for dinner who had only just started serving meals the night before. I had Chicken schnitzel with garlic prawns and it was to die for.

I was so tired when we got back I could hardly stay awake to watch Bear Grylls while the others played 500.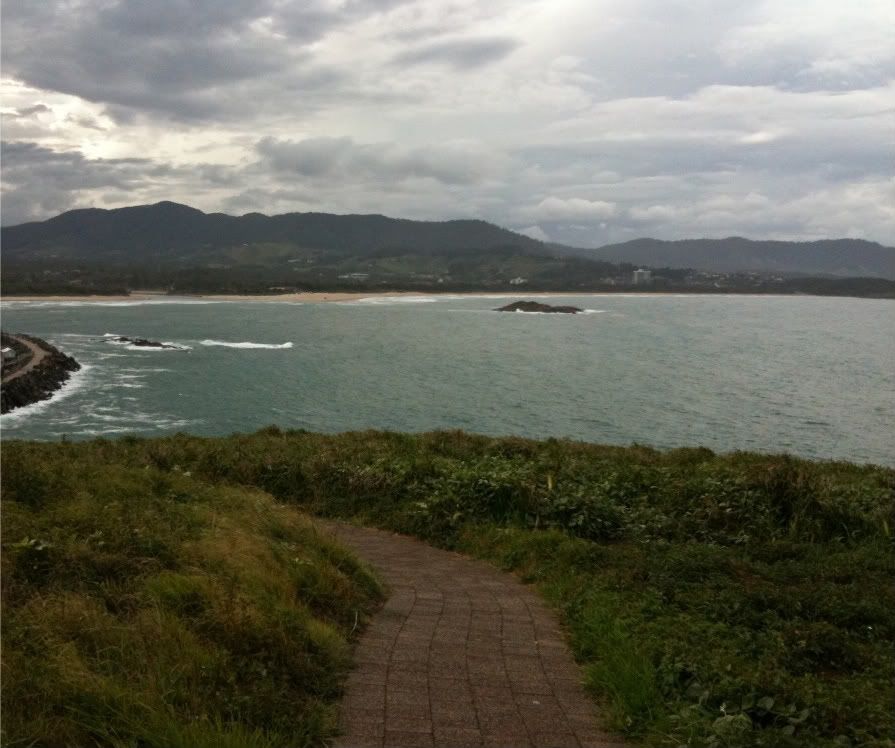 Tuesday 29th December 2009

We woke up early and went for a surf (well the boys did anyway) Christina and Russell had a lunch back on the Gold Coast so left at 4am. Julie and I went for a 5km walk from Park Beach to Diggers beach over the headland. It was pleasant until a lizard scared us half to death and we ran away like kids it was so funny. We had a awesome breakfast at the cafe just down from the unit, I could have eaten the tomato relish on its own!

We then geared up and went 4wd-ing instead of Greg down hilling it was fun, but a tiny bit stressful. Before we knew it it was time to head back home- not without filling up with a burger from the cafe where we had the aewsome breakfast. It was nearly as good too.

Wednesday 30th December 2009

I went shopping today and spent my $100 gift voucher I got for Christmas from the in-laws and some extra too. I totally did some great bargain hunting at MYER and Sportsgirl and Forever New. I came home with tonnes of great clothes and accessories. I got a couple of cute Purr T-shirts from Myer, A reversible orange singlet, A one thru love vest, a pair of Review silk shorts (massively discounted were $179 and I got them for $69) At sports girl I got a great kaftan-ish shirt that matches one of my bikinis for $44.97 it was $99 reduced to $89.95 with 50% off. BARGIN! I got some cool jewellery too. I love shopping!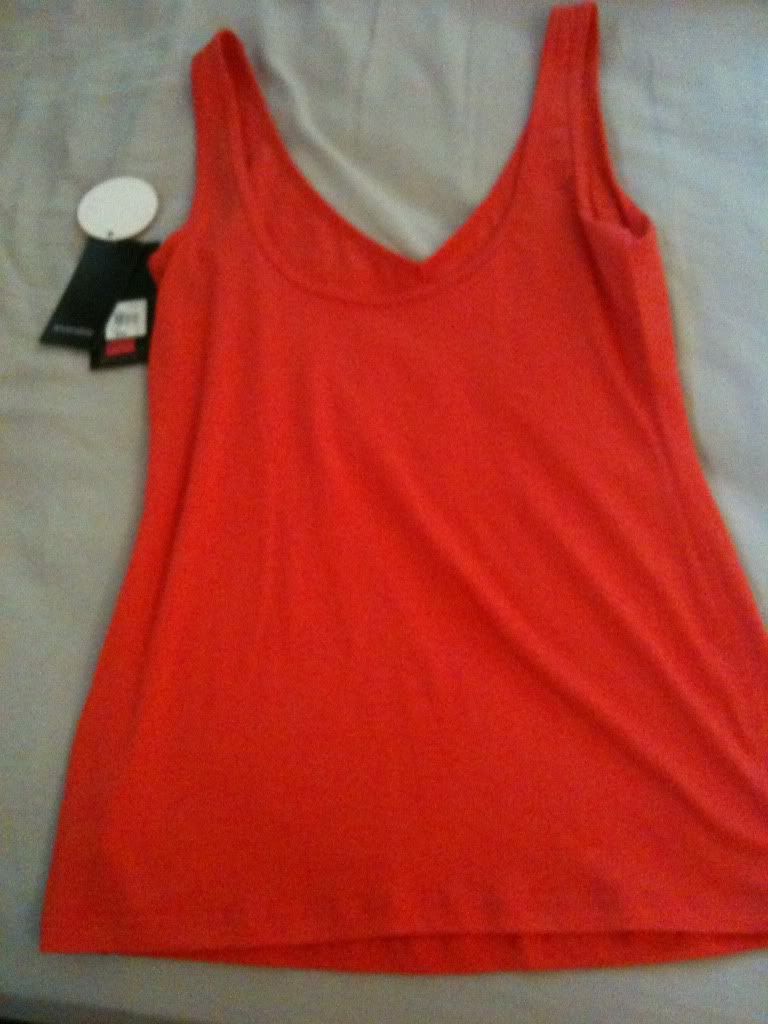 Thursday 31st December 2009

A day with Candice and Danika

We did the usual pick up of Danika at 8:30am at IGA Crestwood, we met Josh at my place (who Candice really likes) and went out to the family's fave waterhole. We spent hours playing with the 2 dogs Sledge and Lucky (Danika and Candice's dog). A really good day.

I was so tired but couldn't sleep when I got home.

Greg and I cooked dinner and then went across the road to the party. Time really flew. I forgot to take my camera or grab the phone but only managed to drink 2 champagnes and 1 glass of gin and tonic (I'm not sure if I like it). Midnight came and went and I finally got home at 2:30am and totally crashed.
Friday 1st January 2010 - New Years Day

Slept in until 8:30am when I was woken by Greg's mate wandering the house. So I made him coffee and some breakfast. We all hung out until about 10am. Greg and I went to my parents house for New Years lunch. home made garlic and herb bread, prawns, salad, chicken and ham. My mum made trifle for dessert too; not my fave so I had the smallest serve.
Saturday 2nd January 2010

Cleaned the house and watched Slumdog Millionare again... I love this movie. Went across the road to the in-laws for drinks. Only had 2 light low-carb beers. I cooked Green Thai Prawn Curry last night and it was delicous - I think I prefer Red Thai Curry though.
Sunday 3rd January 2010

I went for a nearly 17km Cross Country ride in Daisy Hill Brisbane. I really enjoyed it, everything just seemed to work after I realised my seat had fell and re-adjusted it.
Tonight I have cooked Beef Wellington from my new 4 ingredients cookbook as it is one of Greg's Favourite dishes. I have never made it so I hope it is successful!