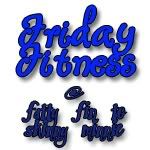 What I'm up to this coming week:
Well I lost 800g this week. I am aiming to keep it going down. Tonight I have a Trivia night with nibblies and some alcohol. So I will watch what I eat. I have marking and reporting to go work wise and after that I'm DONE! Looking forward to the next 3 weeks then holidays and my 31st birthday. I'm upping my workouts and getting back down under 53kg in the next 3 weeks and back at 52 for Christmas. Its do-able!
Things to do this week:
Write your inspiration list
Post your before photos
Find something that inspires you and post it.
Move more; Make "YOU" time by getting in more active activities than this week. It shouldn't be too hard to do this.
Try something new - it might be a new activity, food or something you've always wanted to try.
Make obtainable short term goals and stick to it.
Eat more vegetables and protein.
Consume less sugar
Exercise more
DON'T GIVE UP!
Photo inspiration:
Get inspired to lose:

Measurements and weight:
Weekly Exercise:
Saturday - cleaned house
Sunday - shopping
Monday - workout DVD
Tuesday - workout DVD
Wednesday - workout DVD
Thursday - workout DVD
Friday - workout DVD


Help inspire me to get back to 50kg. (I have 3kg to go)
How are you feeling this week?