It's coming up quick! Too much to do and not enough time to do it in.
Join in with The Organised Housewife - Katrina on her Challenge 20 days to organise and clean your home. I'm doing this. Won't you join in too?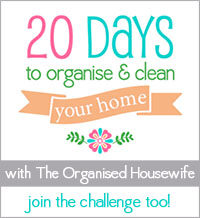 I'm going to be an organised wife-to-be - how about you join too.